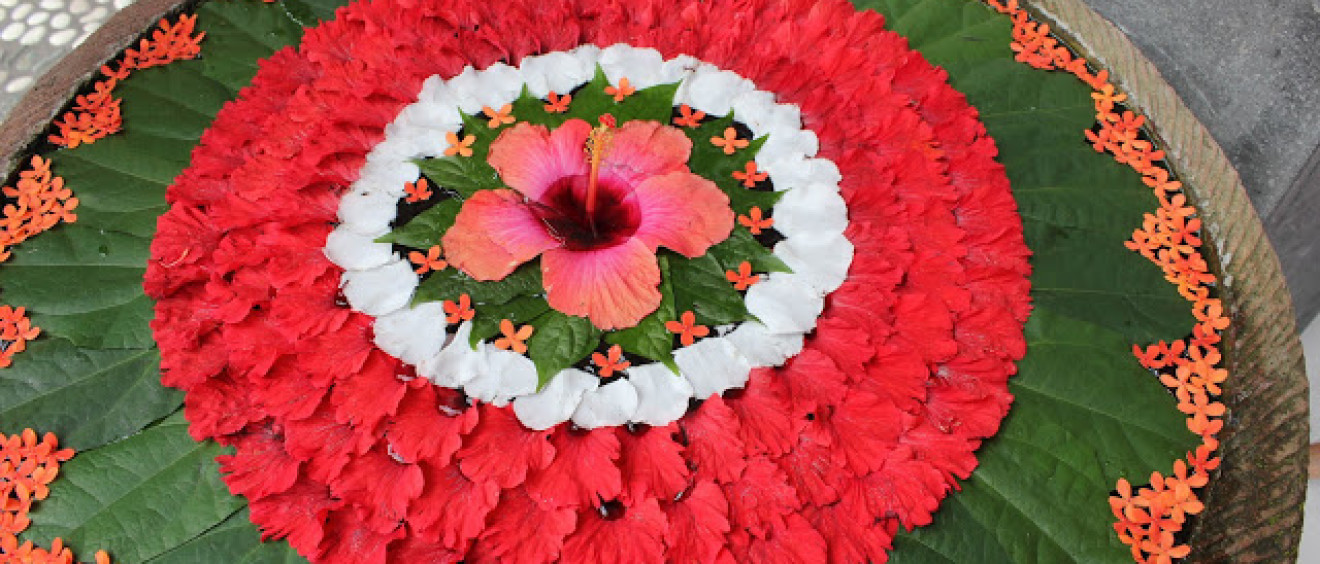 Bali offerings
I was captivated by the beauty and intricacy of design of the Bali Hindu offerings. Small hand-made baskets called canang sari are offered to the Gods three times a day
The canang is a tray made from coconut or palm leaves, 
and the sari are the items placed on the trays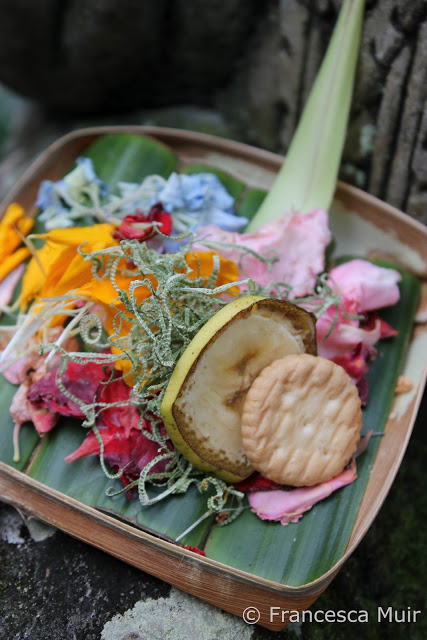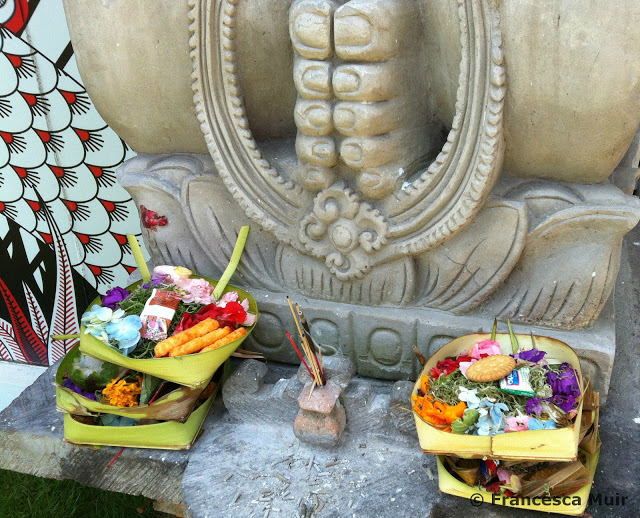 Filled with rice, flowers, sweets, biscuits and incense, these little baskets adorn the footpaths and shop fronts – sometimes so many it was like playing hop scotch with the traffic to avoid standing on them!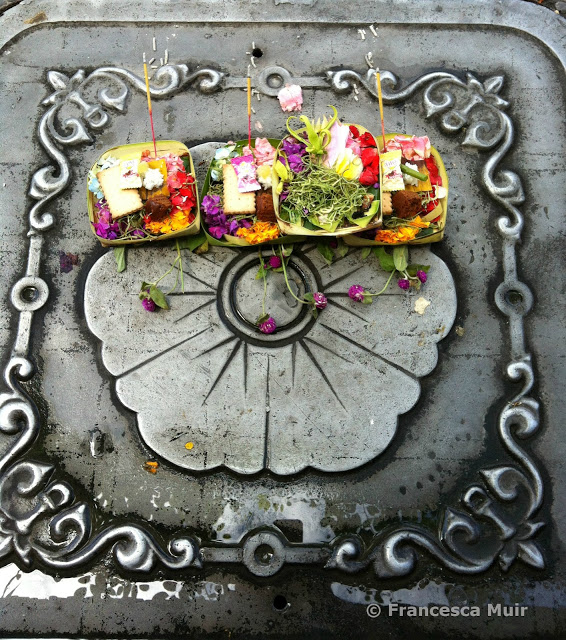 This daily ritual is their way of giving back what the Gods have given them.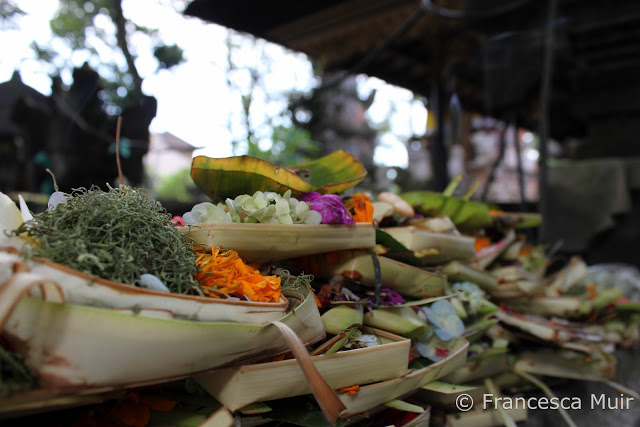 It's a way of sharing their gratitude for the richness of their
lives – a way of appeasing the spirits and ensuring continued prosperity and good health.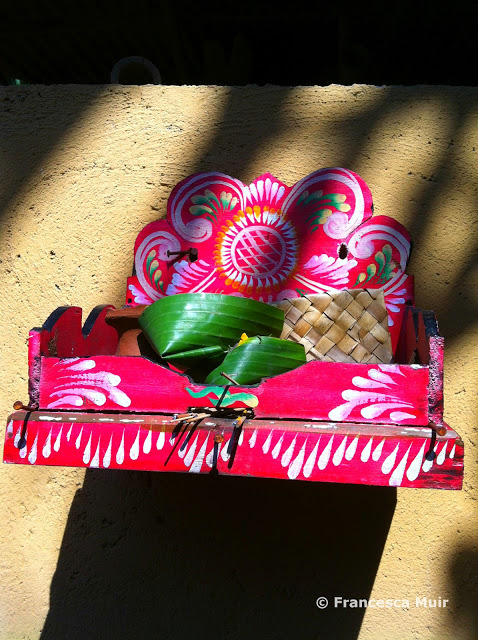 Glowing Marigolds are used extensively used in all their religious festivities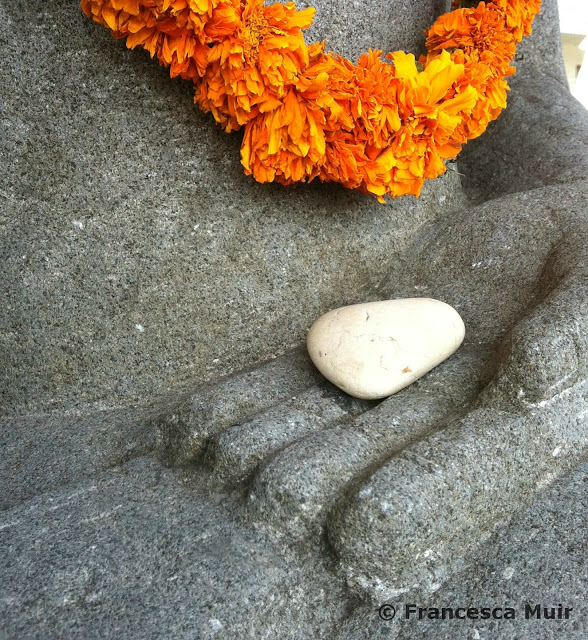 The saffron/orange colour signifies renunciation and is offered to God as a symbol of surrender.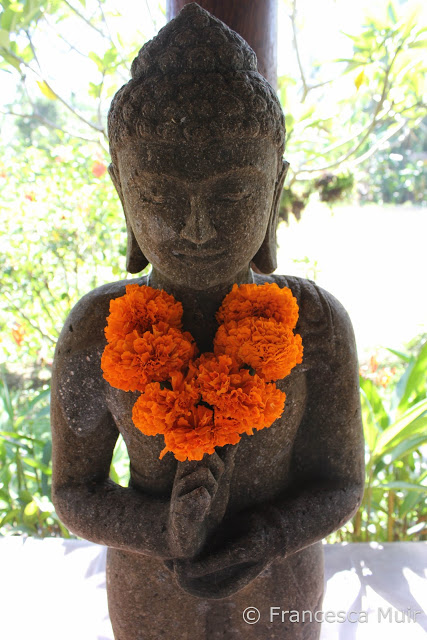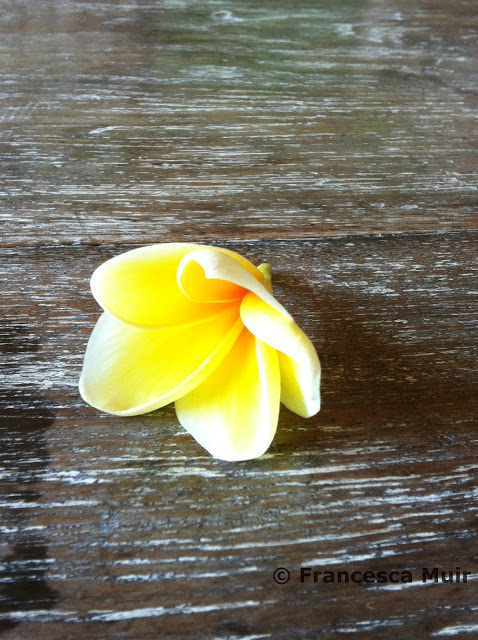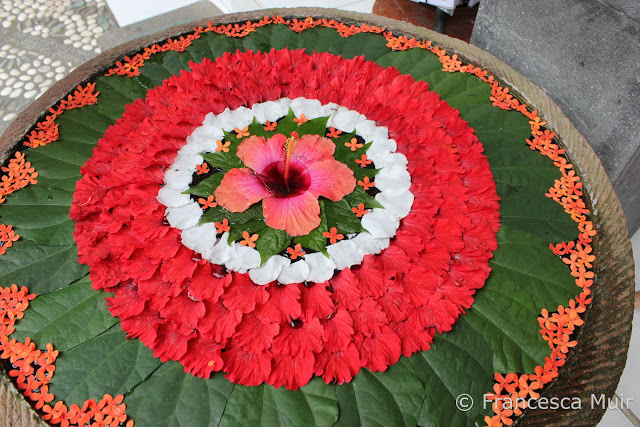 Hindus believe that dogs (
Shvan)
guard the doors of Heaven and Hell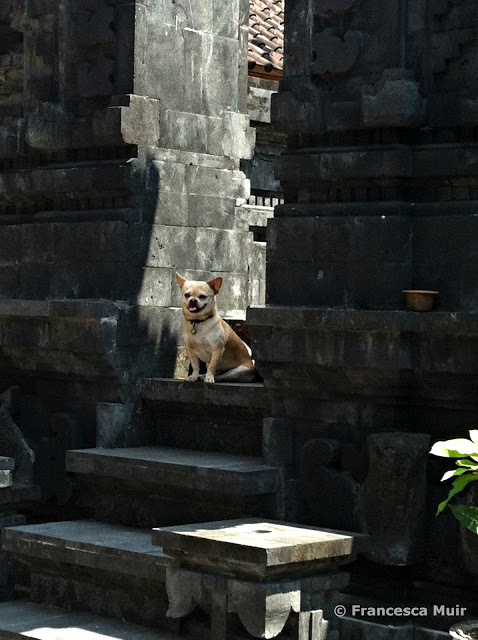 This little God Dog knew his place – guarding the entrance to his Heavenly temple.