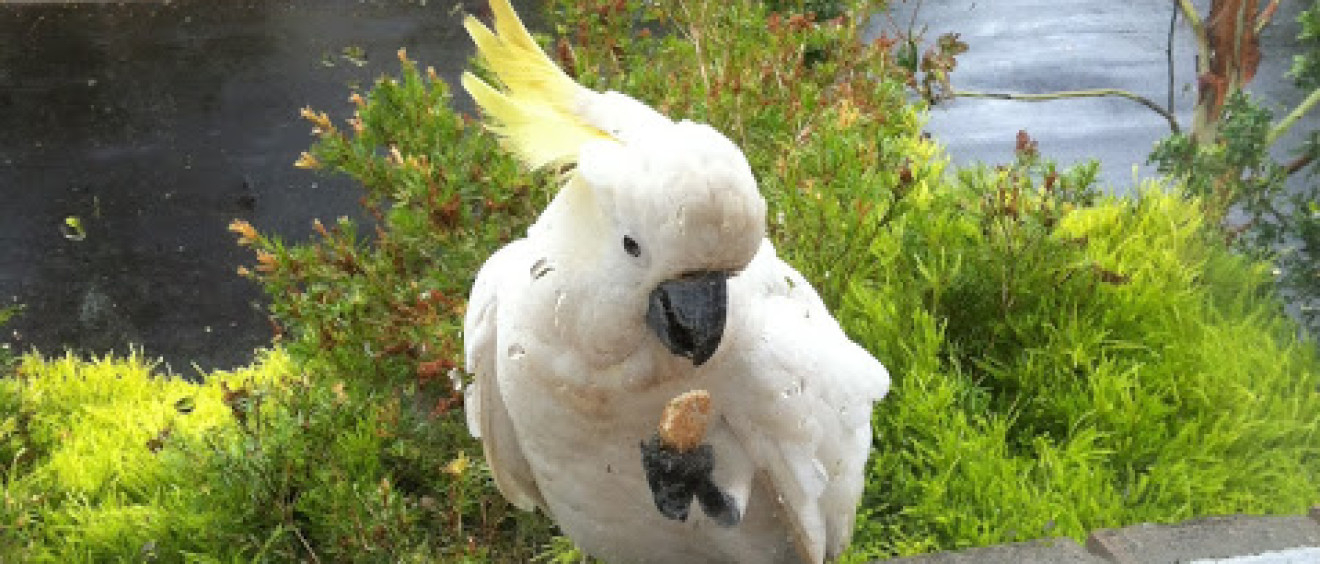 Gypsy in her soul – an update
Peggy is a petite brunette without a trace of grey in her hair despite her 92 years.  She is generous to a fault and a glorious free spirit with a pied piper attraction for children and animals. She has a wicked sense of humour, sharp eye for detail, doesn't miss a beat and she sees everything and through everyone especially when it comes to shonks and charlatans. 
I've seen grown men cower when Peggy unleashes her fury for she doesn't suffer fools and is tireless and magnanimous when it comes to righting the wrongs in this world. 
Peripatetic by nature she travelled widely in her "youth" (in her thirties and forties!)
She doesn't need a watch to tell the time; knows exactly when it's going to rain; has a sixth sense about world events (much to her husband's frustration); knows exactly who is in the street by their footsteps or the sound of their car door closing and has an affinity with birds and animals that goes beyond belief and comprehension.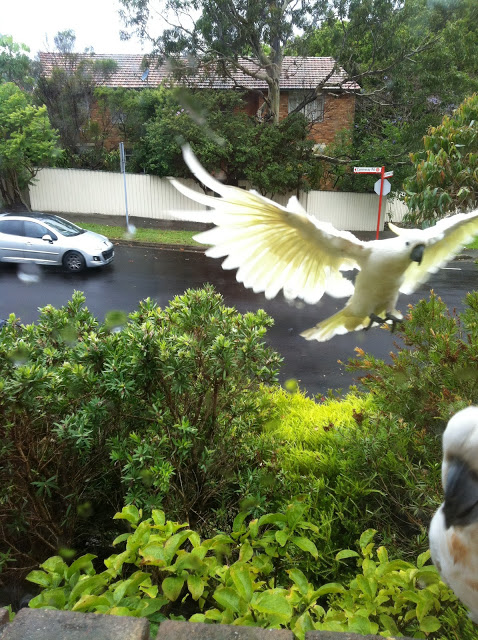 Stray and not-so stray animals and "wild" birds in the neighborhood gravitate to Number 135 and they know when to come knocking – for not everyone who lives at Number 135 is an animal lover (even though he shops almost daily for various packets of bird seeds, biscuits and heart and liver for "Peggy's people"!)  They seek her out at various hours of the day, never once over-lapping so that they each have her undivided attention.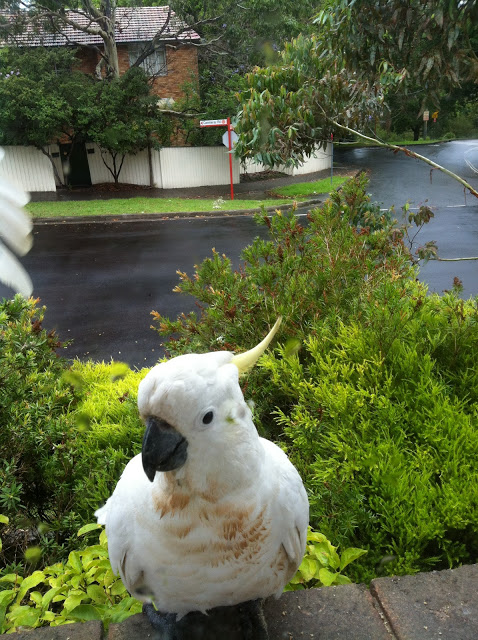 For 18 years, at the same time every day, Peggy has been feeding her favourite Kookaburra from her bedroom window.  Over the years Peggy has been introduced to all the family – first the mate, then her babies and in turn their mates and their baby birds.  Over the years they have come and gone – but the one constant daily visitor has been "Peggy's Kookaburra" as it has become affectionately known.  
At the same time every day – 4pm – the Kookaburra would fly onto the windowsill and gently peck on the window.  So trusting were they of each other, the Kookaburra allowed  Peggy to stroke her as she ate from Peggy's hand. They would have long conversations about the weather and other pesky birds such as the Minors and Starlings noisily waiting in line for their turn for food from Peggy's hand.  If Peggy wasn't in the bedroom at 4, the Kookaburra would fly around the house until she heard her voice and then she would give her loud Kookaburra laugh – demanding immediate attention.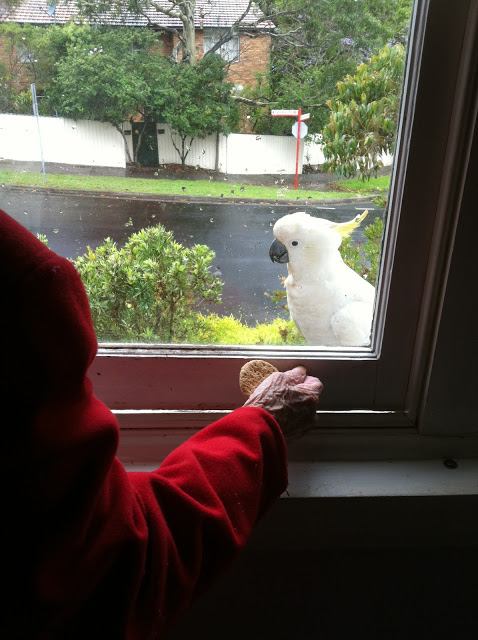 Whenever Peggy went on holidays the Kookaburra fended for herself. We always knew when Peggy was coming back because on the day of her return, the Kookaburra would sit on the power lines opposite her bedroom window from early morning – waiting – and never once did Peggy not come home that day.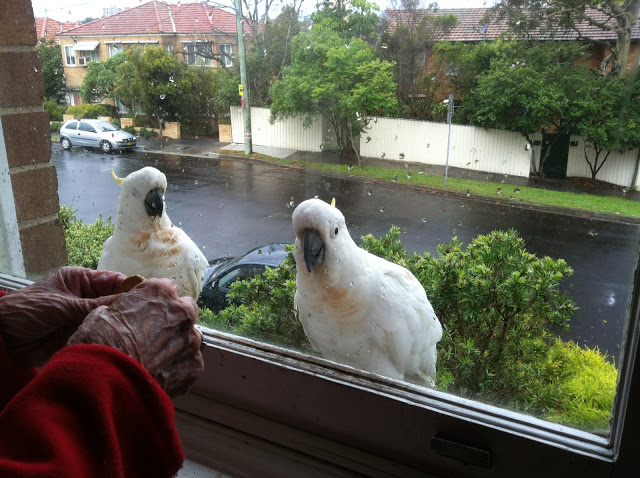 A month ago, Peggy was poorly – she was bed-ridden with a blinding migraine – sadly, something that is becoming more and more a daily occurrence.  
At midday Peggy heard her Kookaburra  tapping on the window and despite her headache and intolerance to light, Peggy lifted the blind and opened the window.  It was too early for dinner, so Peggy gently asked her what was wrong as she put her hand out to stroke the bird.
The Kookaburra turned around and climbed into the palm of Peggy's hand; tilted her head to one side, looked longingly at her, gave a deep sigh and then very peacefully died.  
An 18-year friendship came to a very beautiful and fitting end.  
Kindred spirits, "Peggy's Kookaburra" now lies under the lemon tree in  her back garden.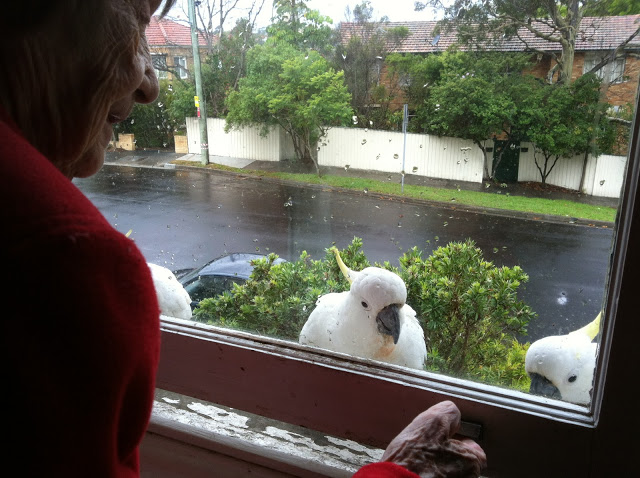 Today Peggy still feeds birds daily from her windowsill at 4 pm, but now it's cockatoos who are even more demanding and very argumentative.  But they listen attentively to every word and when they have been fed – Peggy politely tells them they have had enough.  
They look at her disbelievingly, as if to say, "Is that all you have for me?" and then obediently fly off until the next day.
I know all this because Peggy has been my neighbour for 13 years. 
Peggy is as extraordinary as she is beautiful with the heart of a lion and gentility of a butterfly.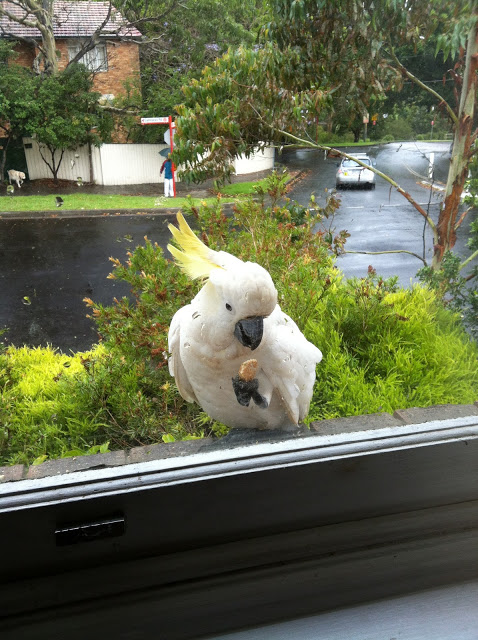 She is a rarity and the last in a long line of Romany Gypsies, which might just explain a few things.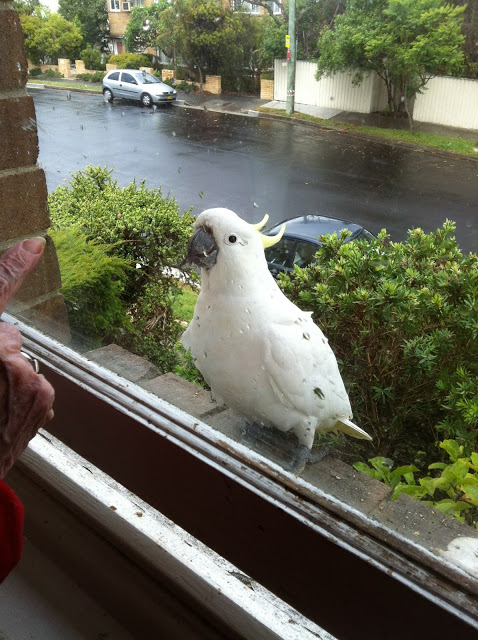 I am blessed to know Peggy and her gentle husband. 
You know, just sometimes the very best things in life are right next door!
Published January 12,  2012
Post script June 1, 2014
VALE Darling Peggy 
… may your gypsy soul soar with those pesky cockatoos and may you and your beloved kookaburra herald the dawns together with love and laughter. 
We will miss you more than you will ever know.
April 1921 – May 2014
Frannie and Alexandra xx
© 2014 Francesca Muir