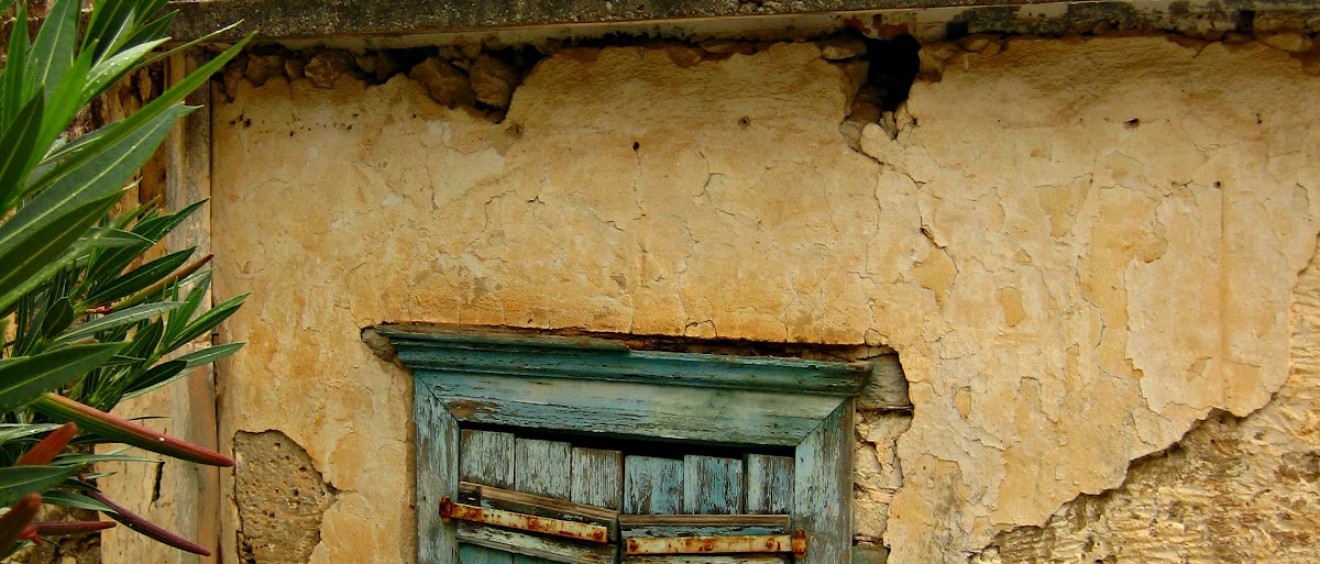 My Little Stone House
This is one of my great loves!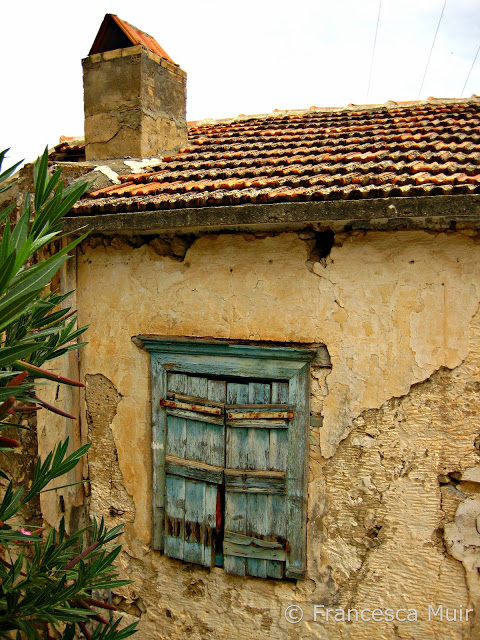 A little crumbling stone house with faded blue doors and shutters in a village nestled into a hillside in Eastern Crete.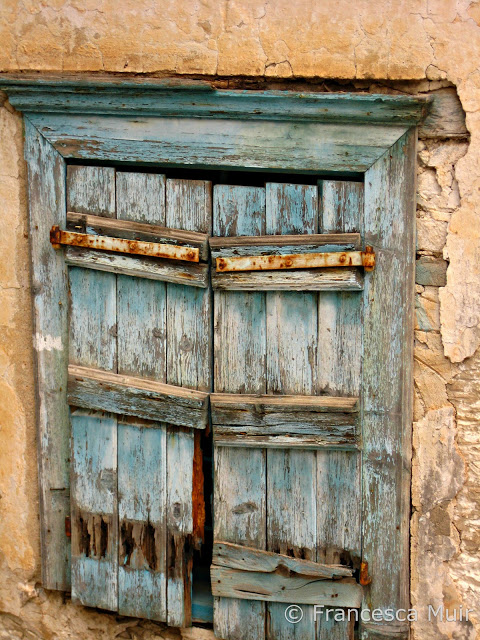 When I first met her in the late 1980s she sang to me.
There was something about the peeling patina; the crooked way the doors and shutters sat in the old stone wall; the well-worn stone step at the front; the slightly crooked roof line and the rusty hinges.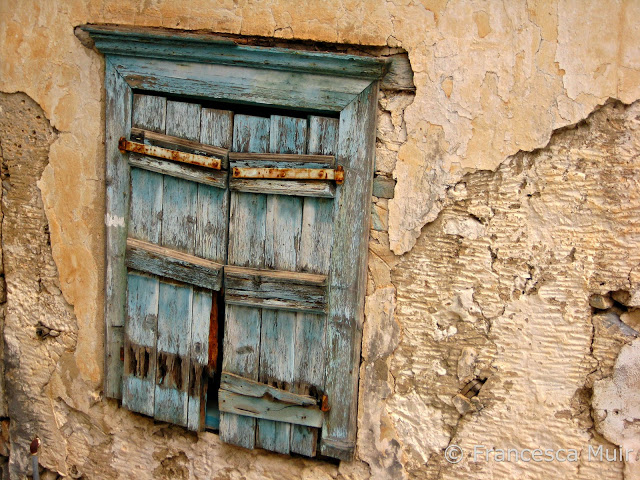 Recently there have been many changes to this part of the world. 
There are now "holes in the walls" for 24-hour banking; tavernas which home deliver and everyone, even the local shepherd has a mobile phone!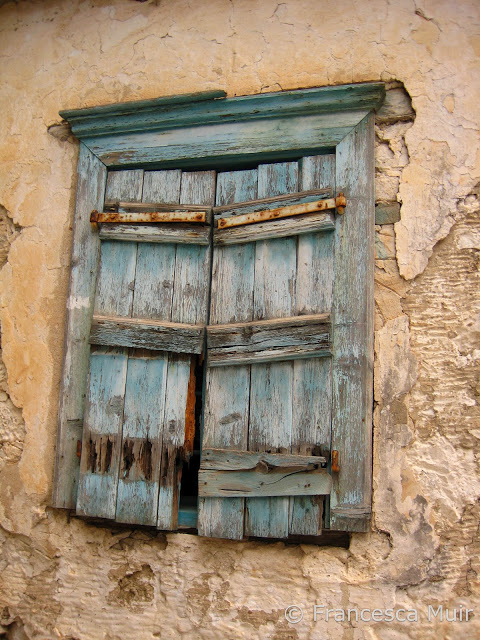 But my crumbling little house has hardly changed at all.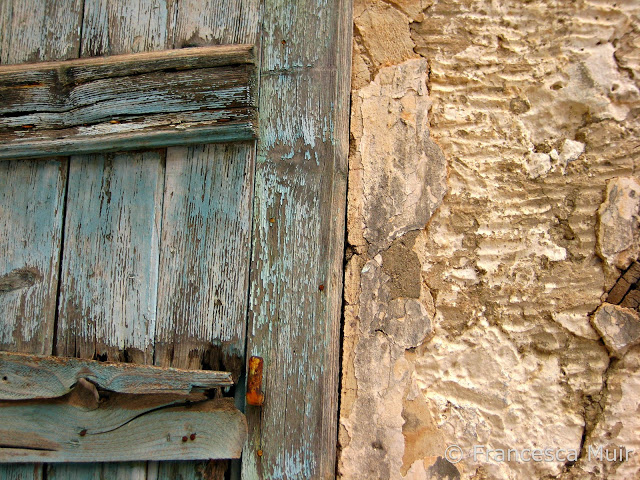 Every year, the oleander bush at the front continues to flower in summer; die back in autumn, endures a severe pruning in winter, ready for buds in spring.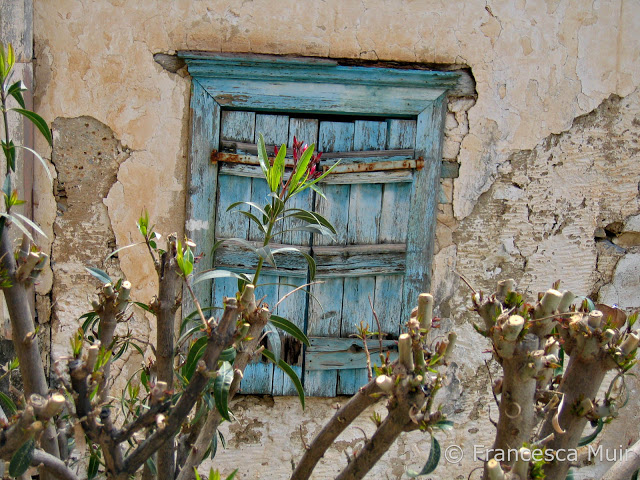 Her old stone walls have chipped and peeled and she's been propped and prodded to fill the gaps and the old girl has seen a splash of faded paint at some stage.



But her shutters are still weather-worn.  Faded. Peeling and sun-bleached. They still hang in a crooked line and the ironware has rusted even further.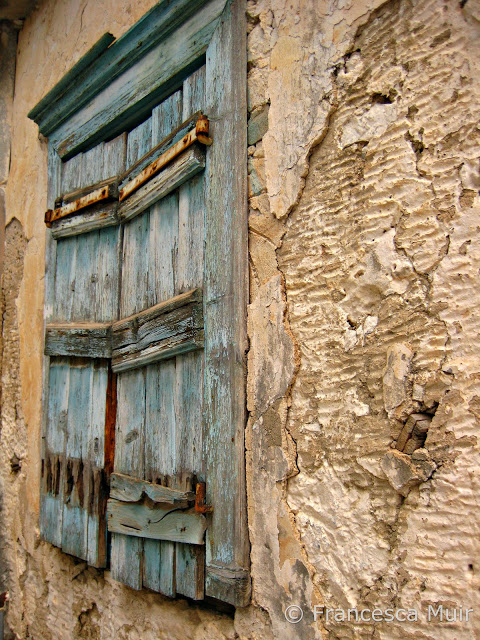 Oh that I could own her,
for I would leave her just as she is.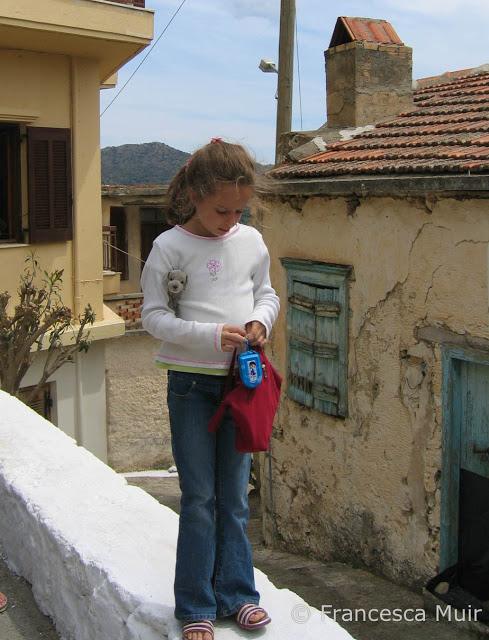 To forever stand on the narrow cobbled street leading to the mountains as a gentle reminder 
of 
what was, 
what has been 
and sadly, 
 what will never be again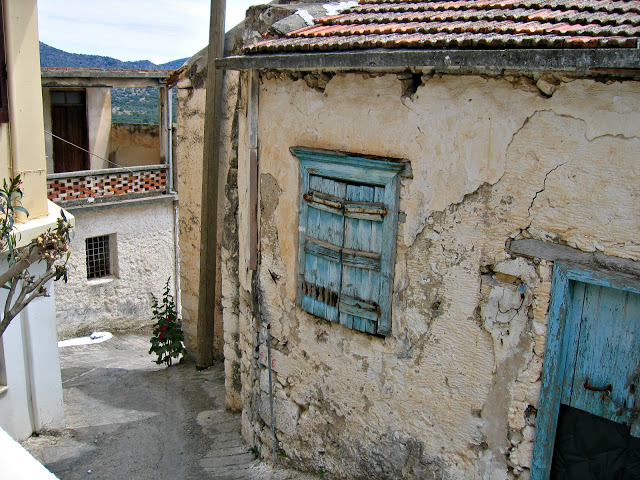 May she never change
For great beauty only ever comes with great age.