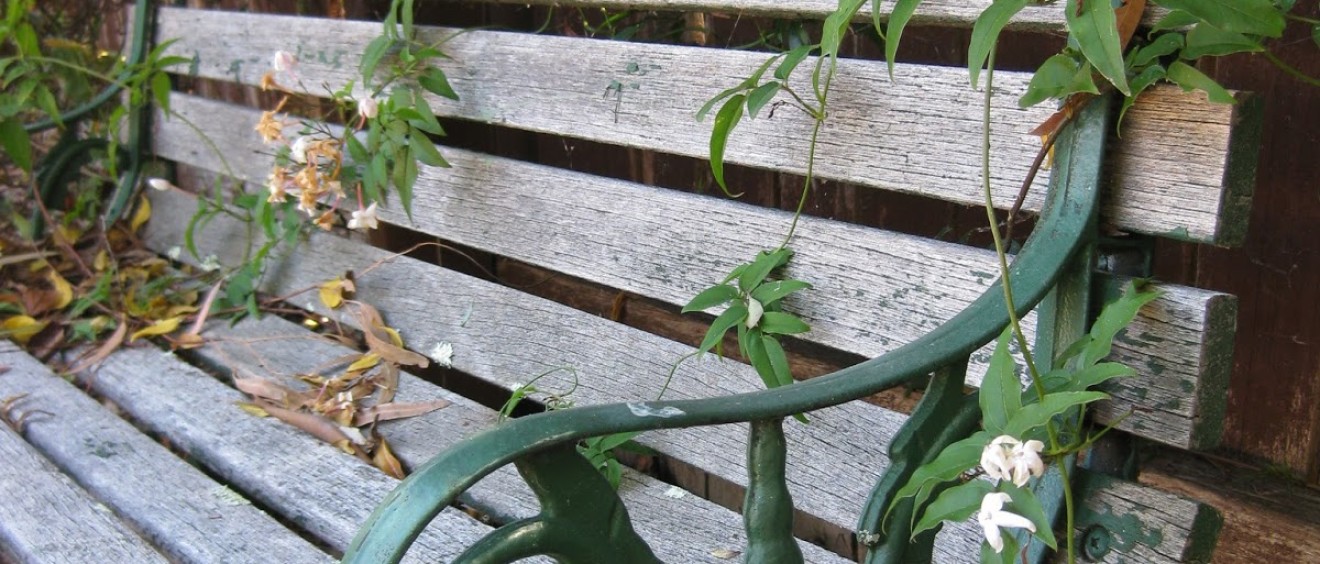 The garden bench
There's a faded garden bench I rather like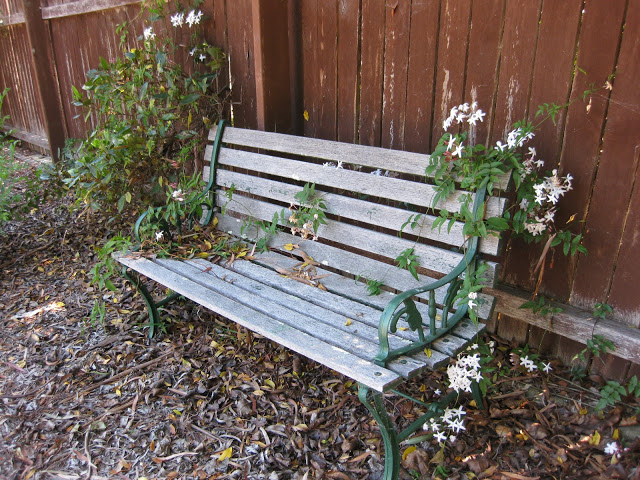 which sits
against an old brown fence
.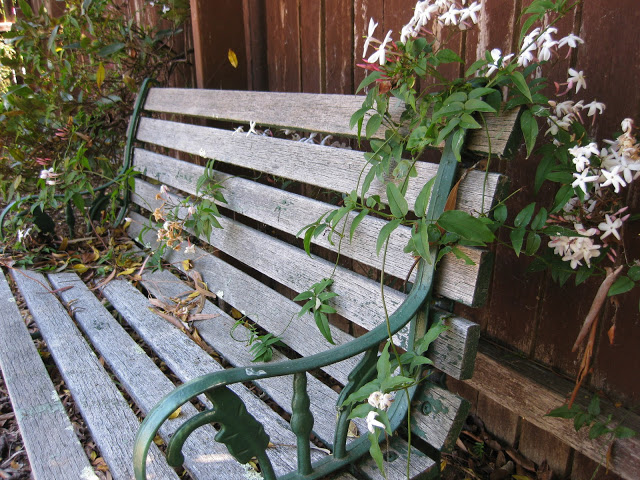 Its weather-worn slats, once painted "Mission Green"
are now sun-bleached grey and interwoven with Jasmine tendrils
This faded garden bench which I am rather fond of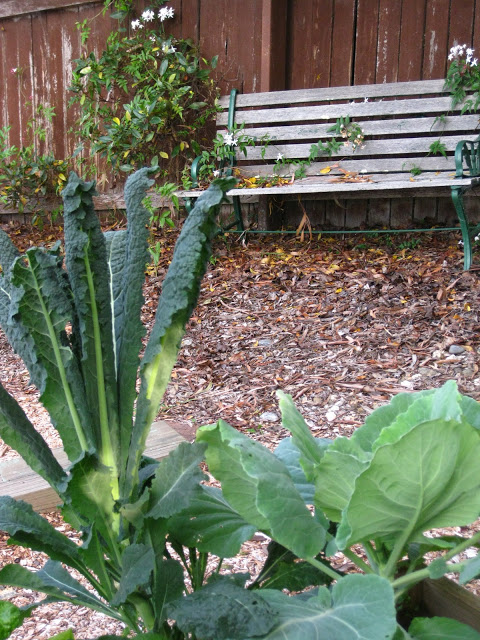 sits on a carpet of dried leaves next to the vegetable patch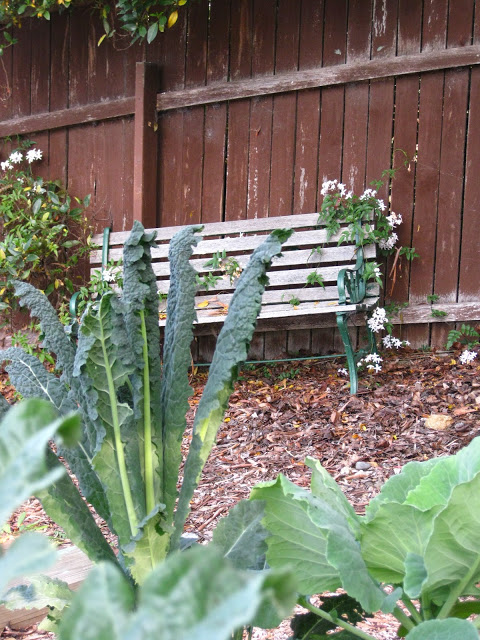 …. quietly surveying the scene
…. watching over the garden
…. fading daily 
as the Jasmine commands more and more attention!
© 2012 Francesca Muir