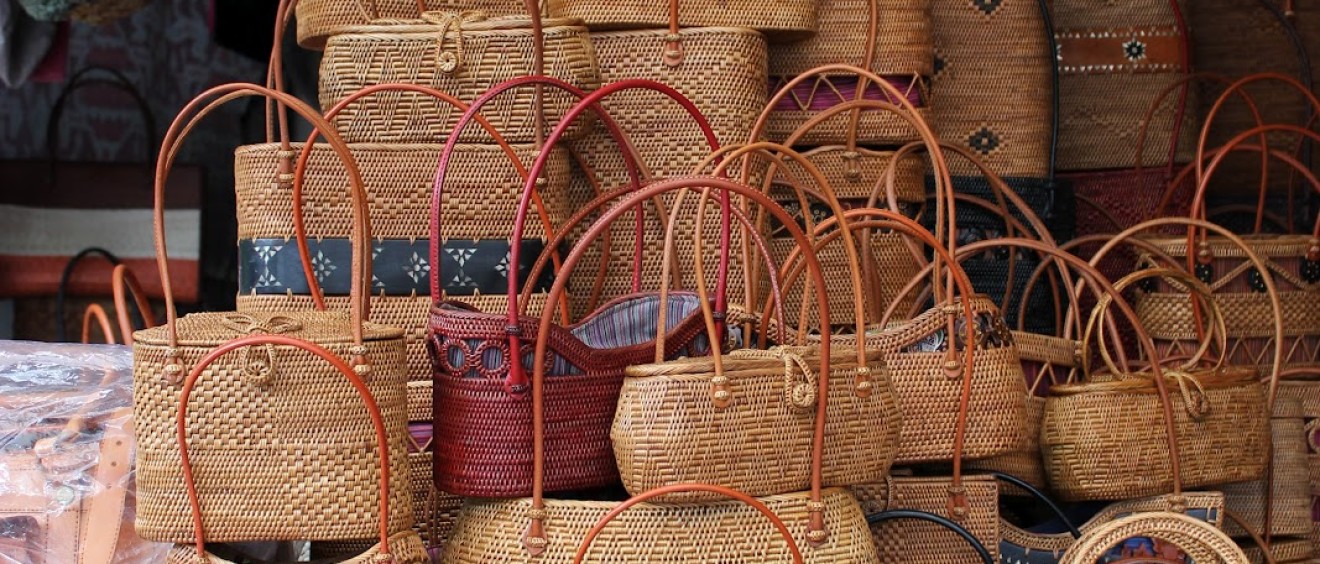 Glipmses into Ubud markets
Three times we went back to the market 
and every time I saw something new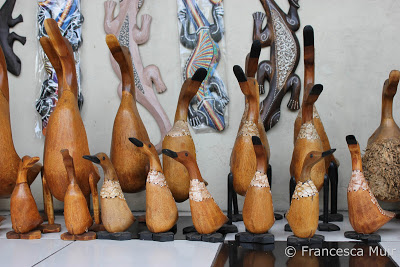 The friendly fruit-seller had a sweet face and even sweeter fruit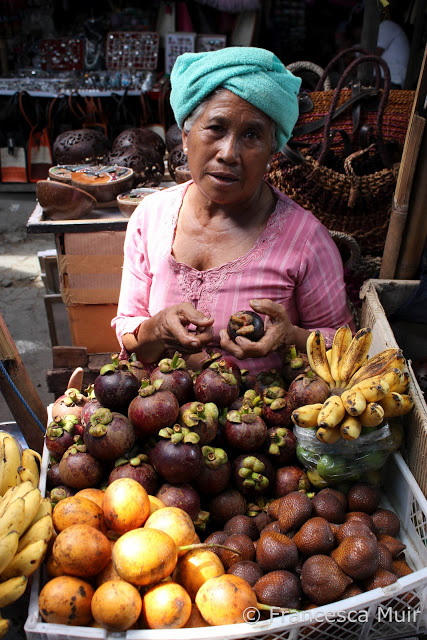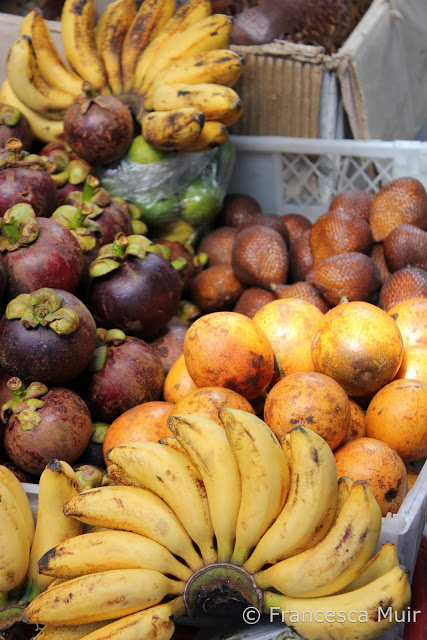 I fell in love with the scales – but alas they were too heavy to carry home…
and they were not for sale!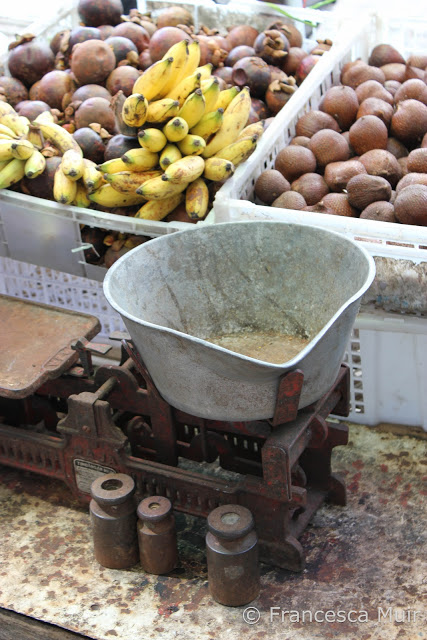 The corridors were so narrow single file was the only way through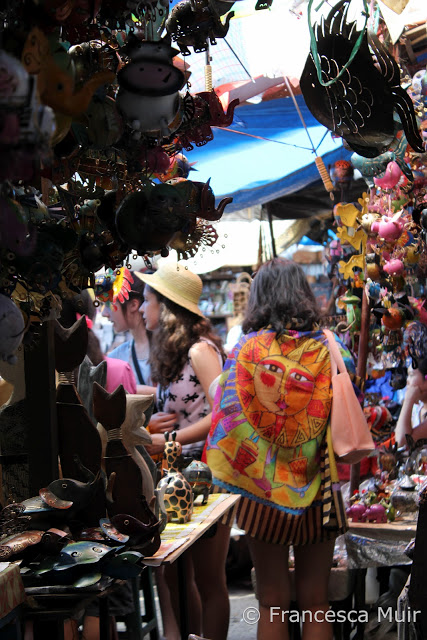 My passion for baskets was well and truly satiated!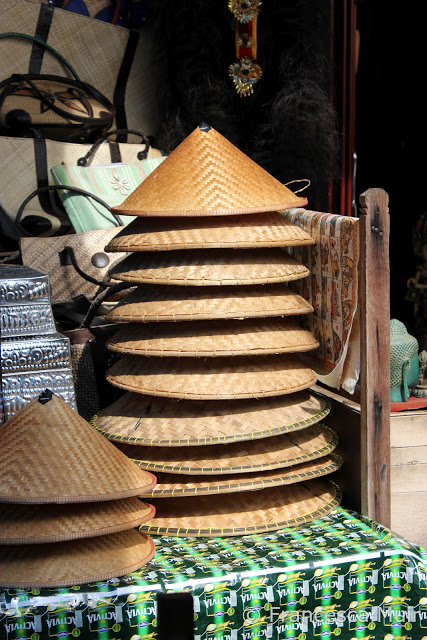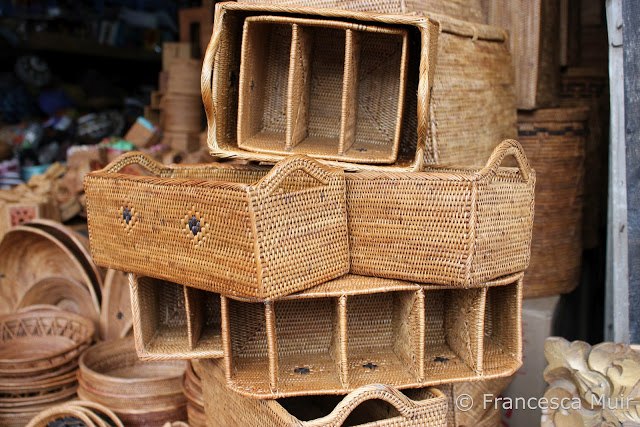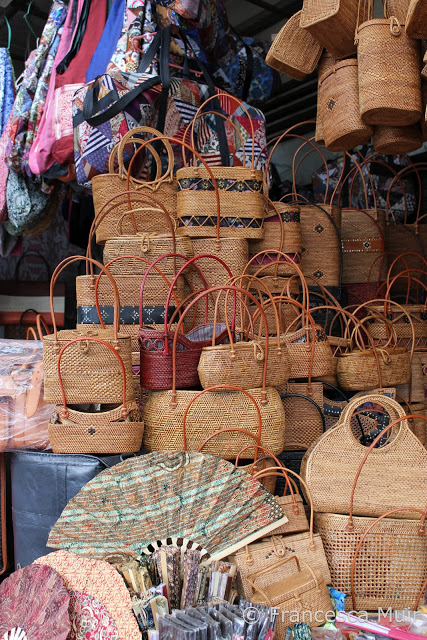 Lunch was taken on the run…
And the car park attendant was very busy attending some 500 motorbikes!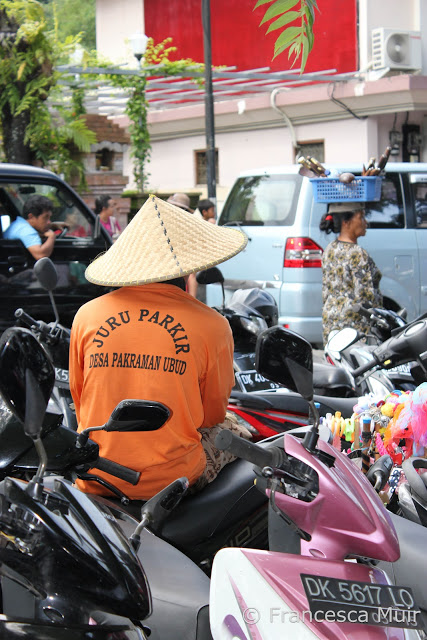 By mid-afternoon, for some boredom had set in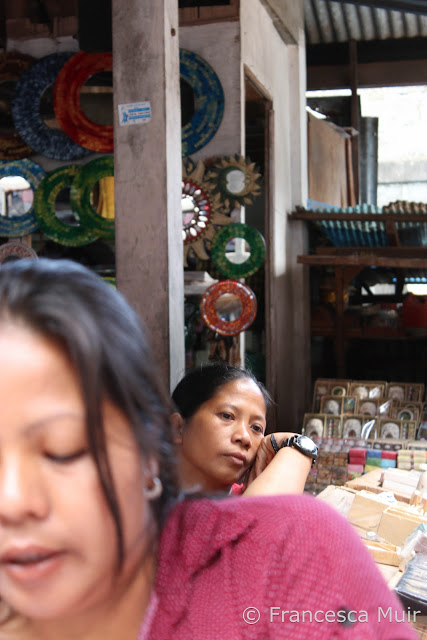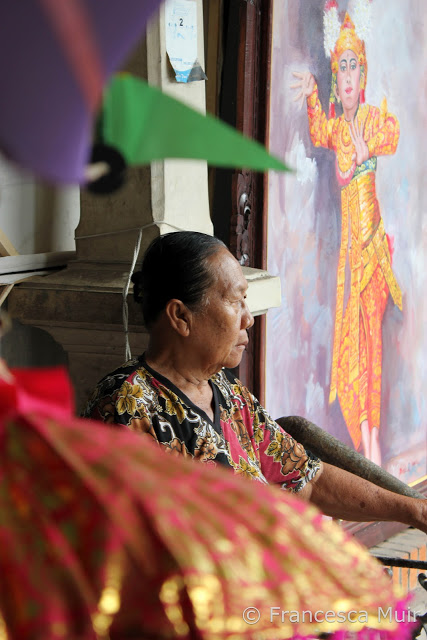 As pale blue umbrellas provided scant shade from the relentless heat 
To say it was steamy would be an understatement!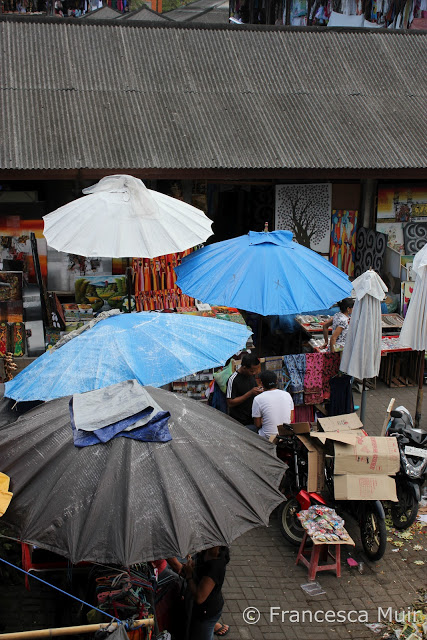 But the colours, the smells and the noise were intoxicating!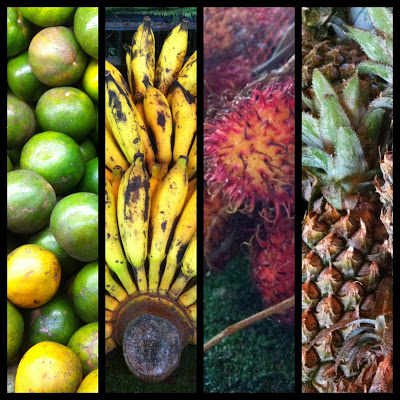 Love the madness and mayhem of a local market.