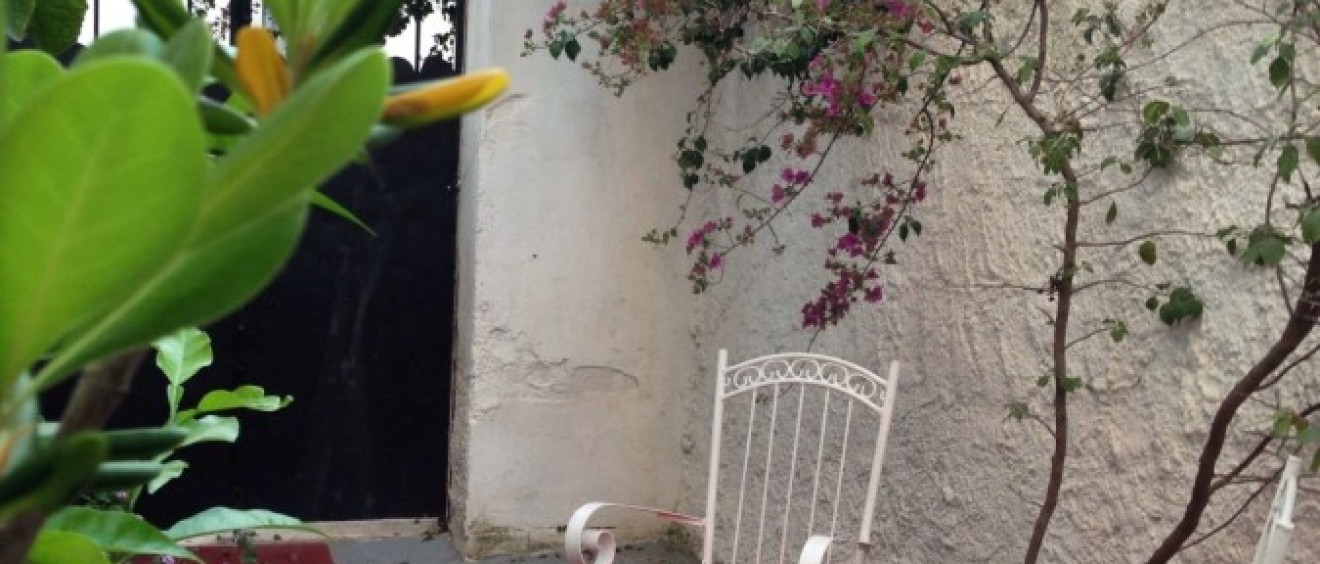 Postcard from the courtyard of my Acropolis Apartment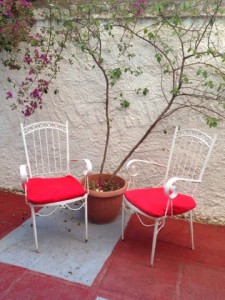 The air is cool and clean in the little courtyard of our Acropolis Apartment. 
And it's very aptly named because it is just that…
…literally at the foot of the Acropolis.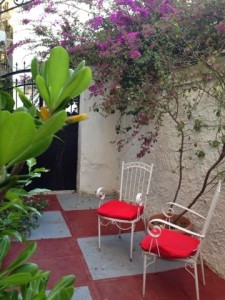 The purple bougainvillea overhead is heavy with bud.
How this place will sing with a few more weeks of summer love.
A chorus of turtle doves, swallows and purple haze in the cool of dawn.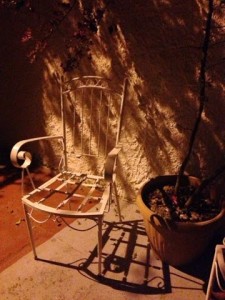 And at 4 am I swear I can hear ancient footsteps and voices.
For this Hellenistic building with her faded, peeling shutters, terracotta tiles and pots of lemon trees and verbena whispers loudly of her history and her people.
Such simple, aged beauty n
estled into the twenty first century. 
And this is what I love.
A deep connection.
An inexplicable affinity with the language.
With the people.
With the culture.
With the land.
Greece
Ελλάδα
Frannie from That Greek Blue! 
All photos taken with iPhone.