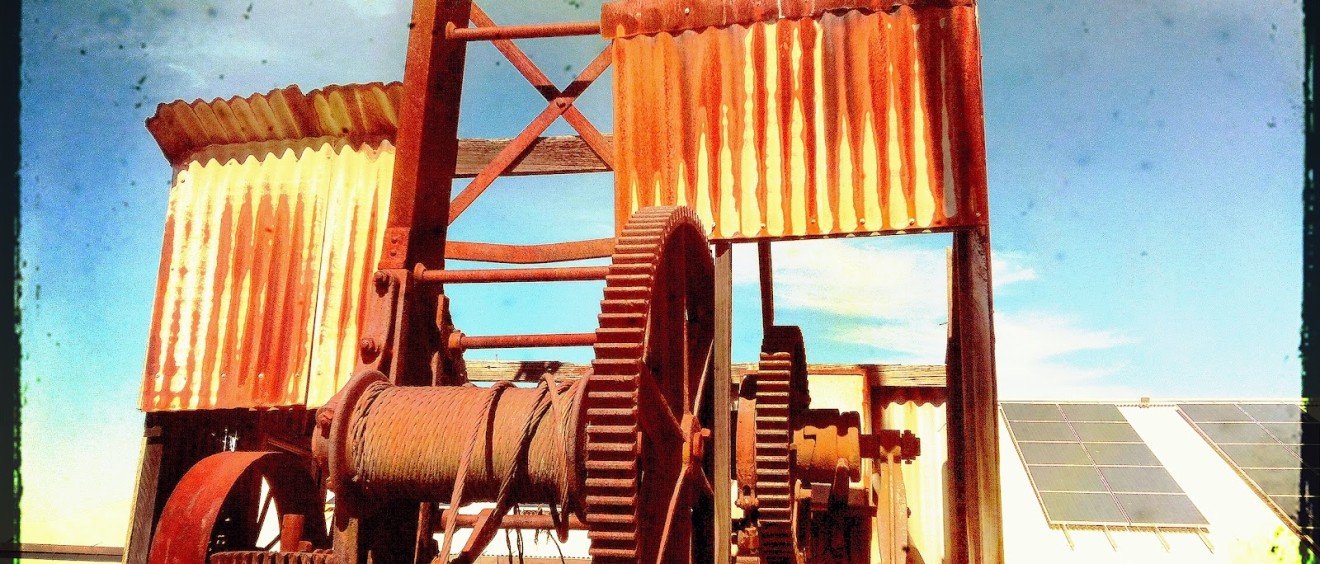 The art of oxidisation!
Machinery worn with age looms from the brown earth like giant eagles ….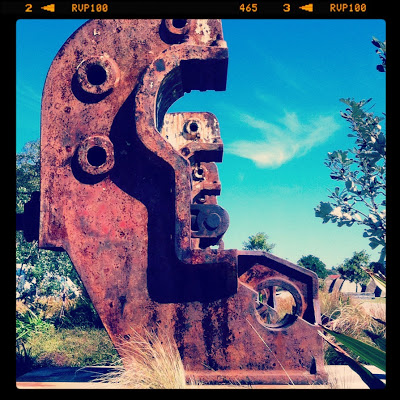 …. inside aged nuts and bolts sit camera-ready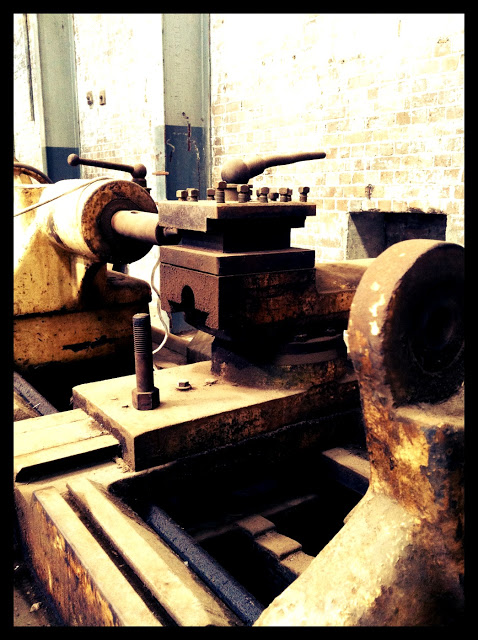 and outside the cogs in a wheel discolour russet against a clear blue sky.
To replicate,
simply add iron, oxygen and a dash of moisture
and time….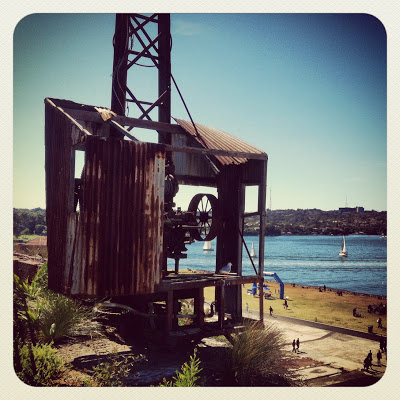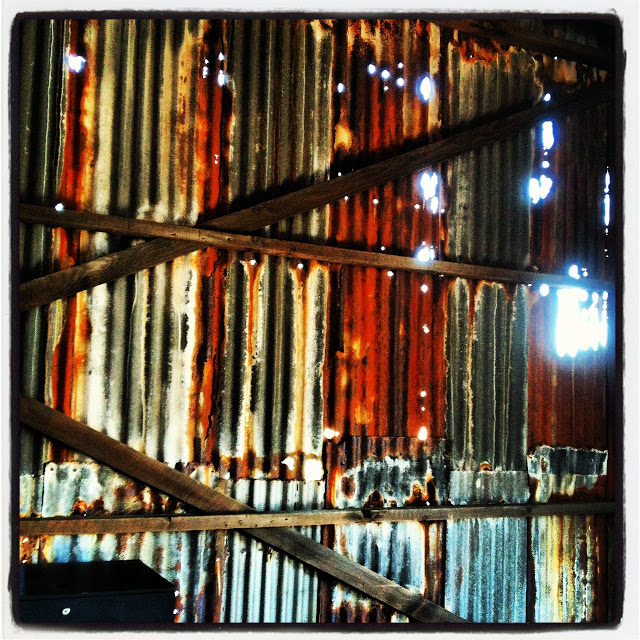 ….
a peek-a-boo disintegration
…. a delicate corrosion of metals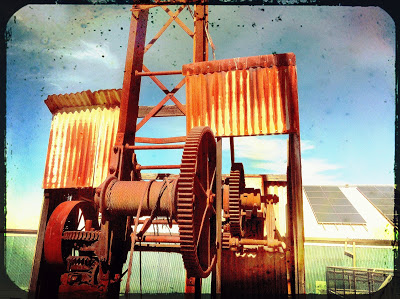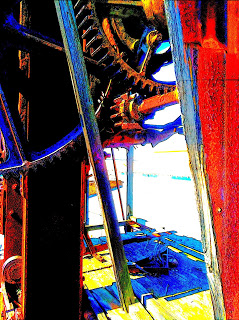 © 2012 Francesca Muir