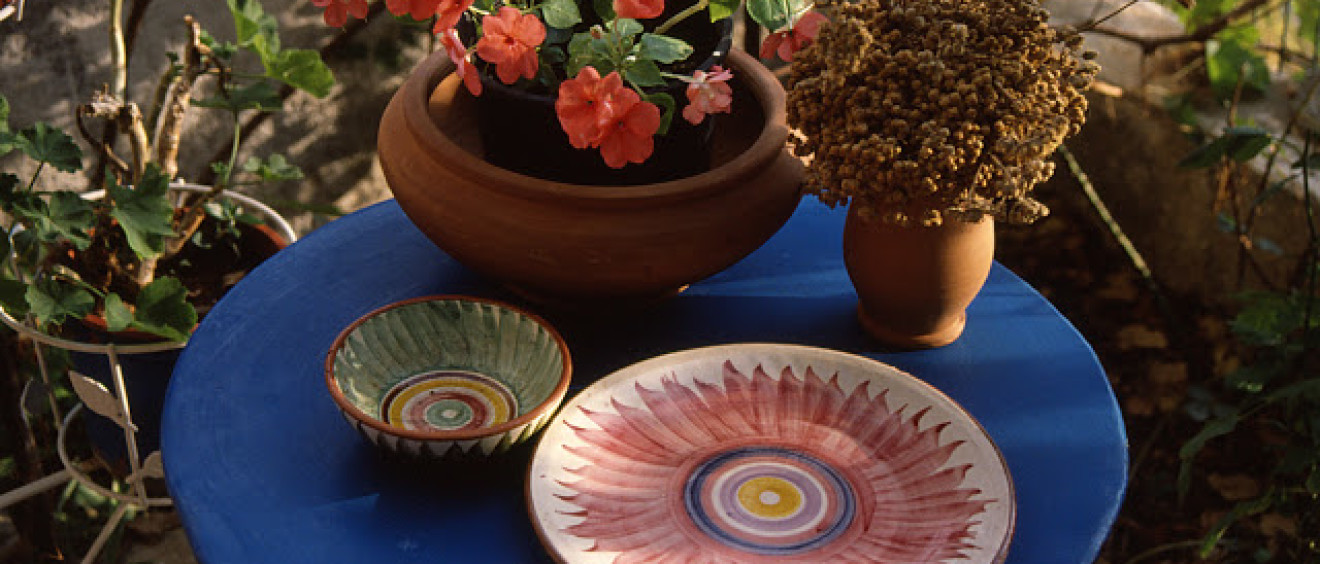 The Cretan potter
Day in and day out she pottered around her little shed 
Creating pieces of magic amidst the dust and clay
Plates, bowls and jugs with scenes of rustic houses ….
wayward chickens strutting their arrogant stuff ….
and olive patterns in green and black ….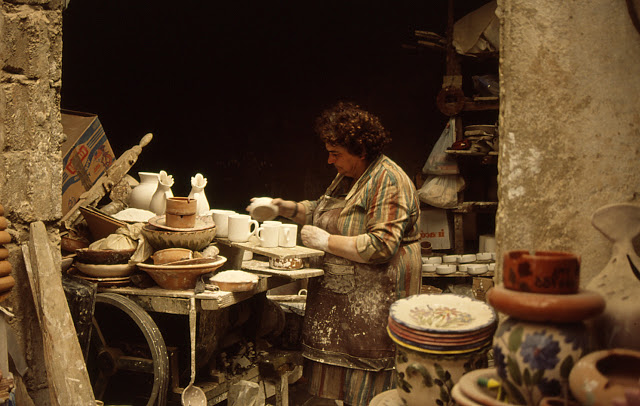 But my favourite were her flowers,
Swirls, whirls and splashes of paint
in gentle, muted and frosted colours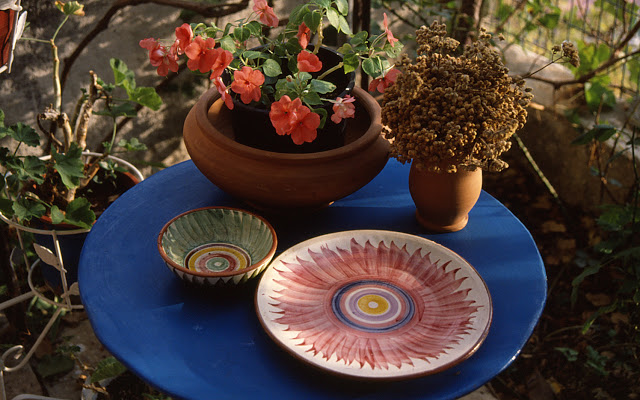 Sadly, her magic is no more
for she was the last of the Fortetsa Potters
But she still lives in my house….
on my table and in my kitchen
And how I love the memory of the Cretan potter 
who lived on a dusty road 
And I how would give anything to visit her again.