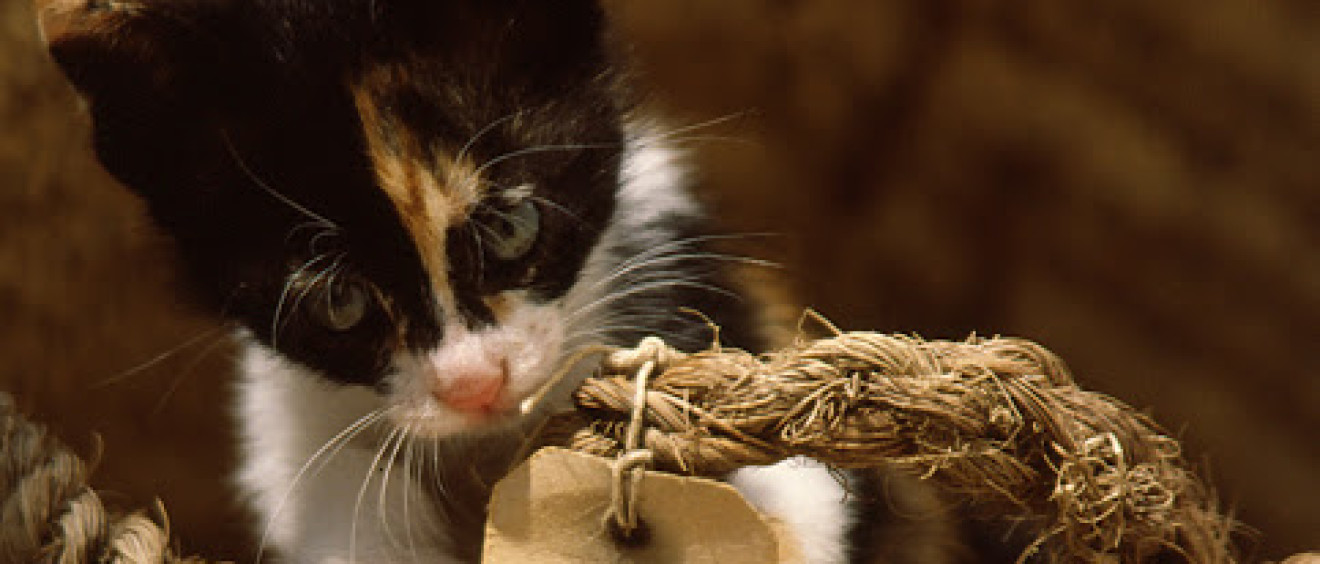 My Cretan Cats
Σκουπίδια (Skoupidia meaning Rubbish in Greek)  
came to me in the night.
Walking home one evening I heard a kitten in the garbage bin.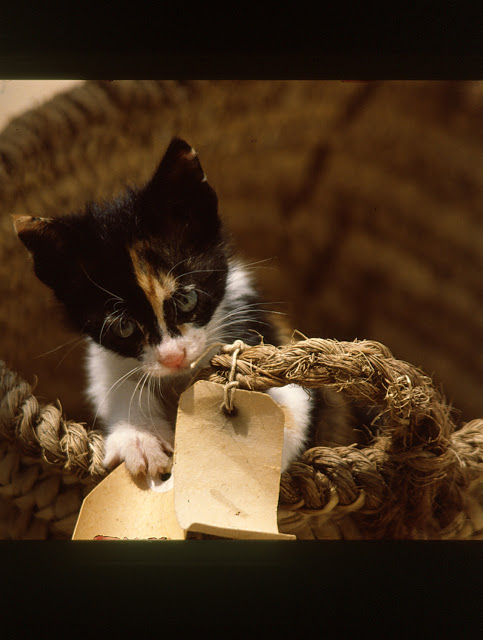 Bookmarks Ασπρούλη and Ασβεστη in the gardens of Villa Olga
(Asprouli means Whitey and Asvesti means Lime, as in the lime used
to whitewash Greek houses)
Κόκκινο (Kokkino means red) was named after my
absolute favourite Greek songs of all time… 
Red Carnation 
sung by Yiannis Parios and Haris Alexiou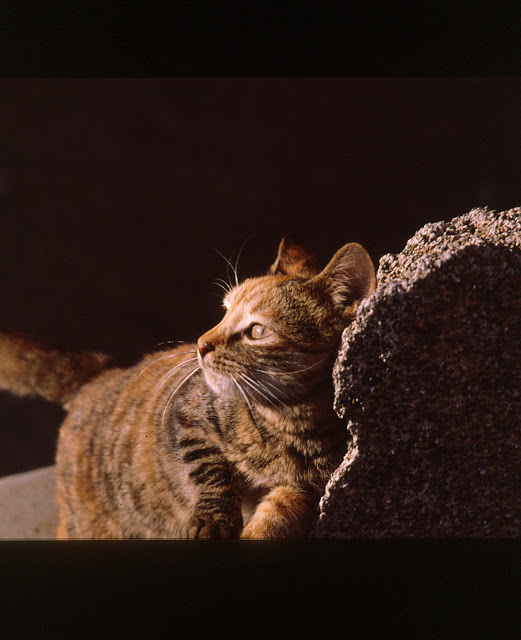 Ασπρούλη in her favourite place in the garden.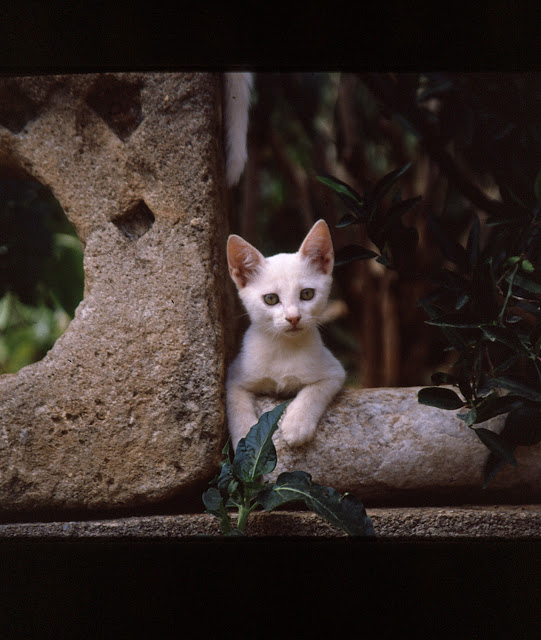 Δελφοί (Delphi) and one of her many siestas!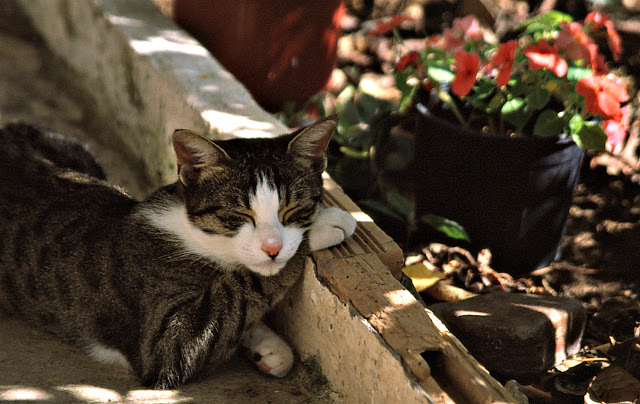 © 2013 Francesca Muir