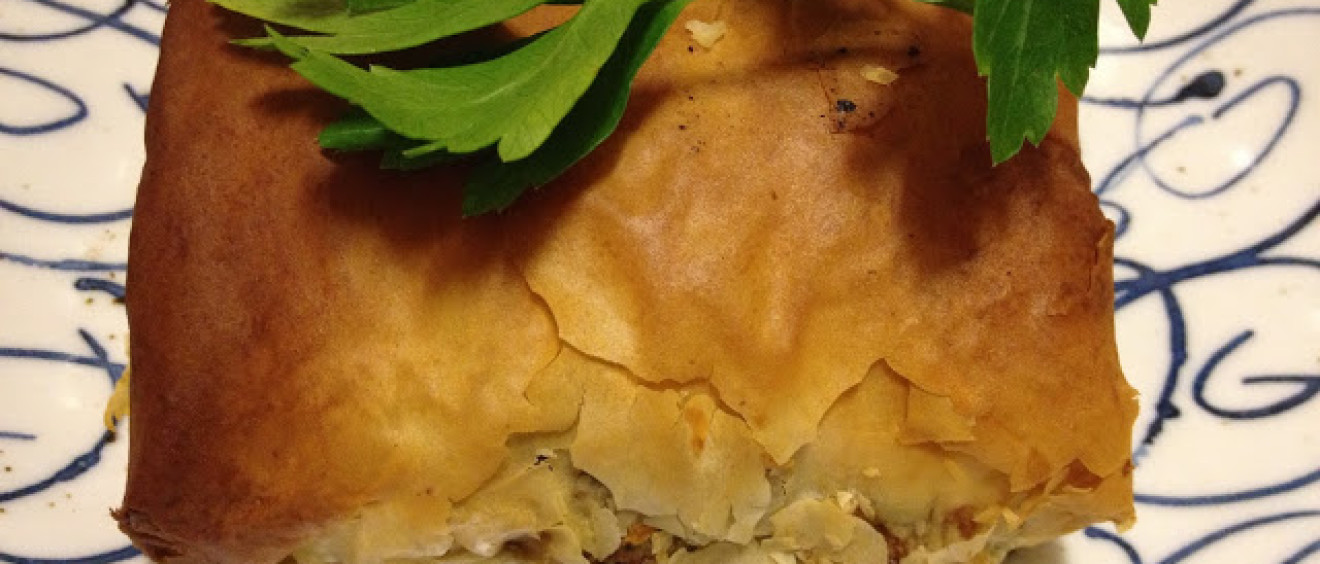 Spanakopita parcels
Spanakopita parcels…
served with a green salad and Tzatziki.
1 bunch of fresh spinach, rinsed and chopped small
1 bunch of shallots, rinsed and chopped
130g ricotta, crumbled
3 tablespoon chopped dill
2 eggs, lightly beaten
salt and pepper
packet of Filo pastry
Olive oil or melted butter for brushing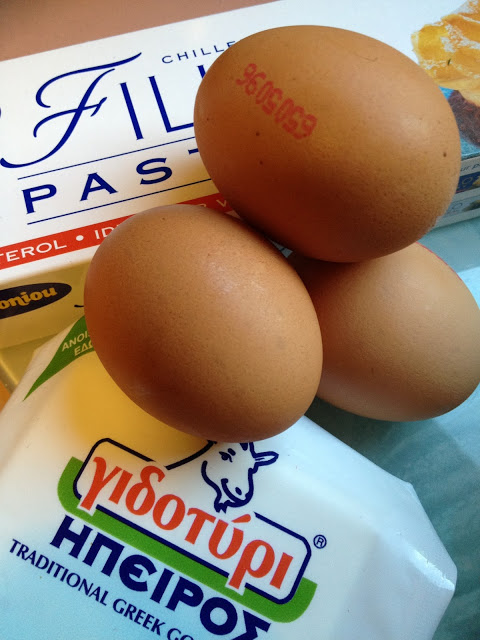 Preheat your oven to 180 degrees.
In a bowl put the spinach with the feta, ricotta, dill, eggs, onions, salt and pepper and mix until combined.
On a dry surface, brush oil/butter between three layers of pastry and place on top of each other. Carefully cut the layers in half.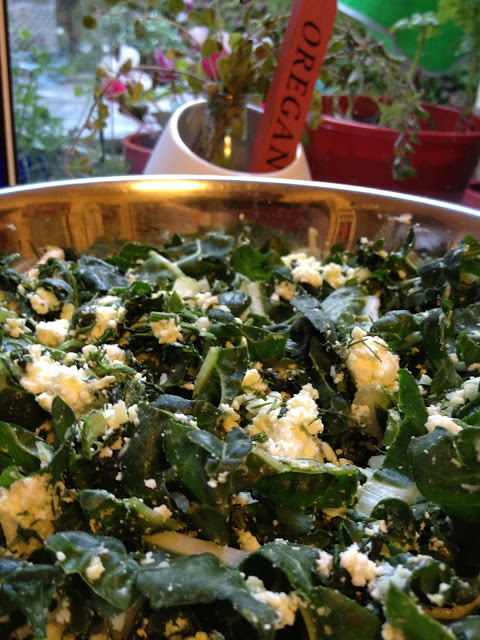 Place 2 to 3 tablespoons of spinach and cheese filling in the centre of each layer. Fold the ends in towards the middle and then fold over to form a small parcel. Repeat with remaining filo and spinach mixture.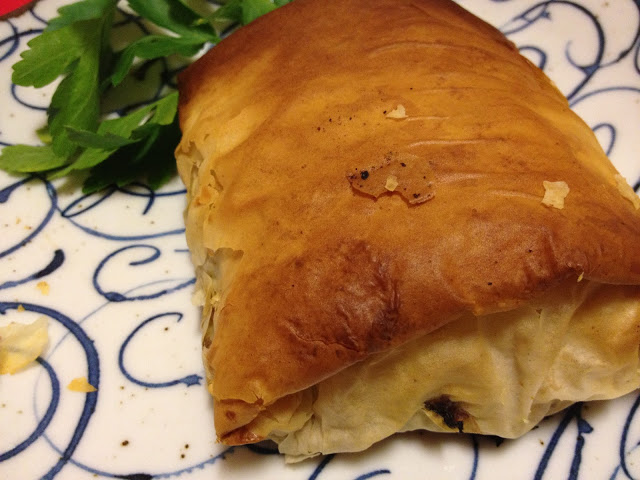 Place parcels seam-side down on a baking tray and brush with oil. Bake for 15 to 20 minutes until crisp.
If you make too many to eat at once (are you serious?) wrap well in foil and freeze.
To cook frozen – simply put the Spanakopita parcels into the oven for around 40 minutes until golden and crispy on top.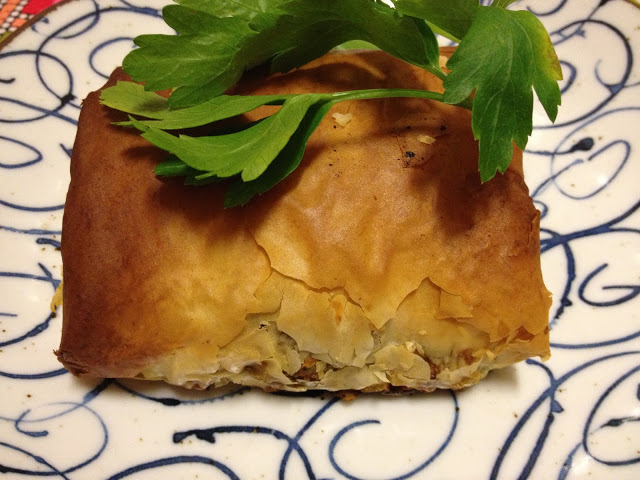 Kαλή όρεξη
Bon appetite
Enjoy!
        Frannie xx