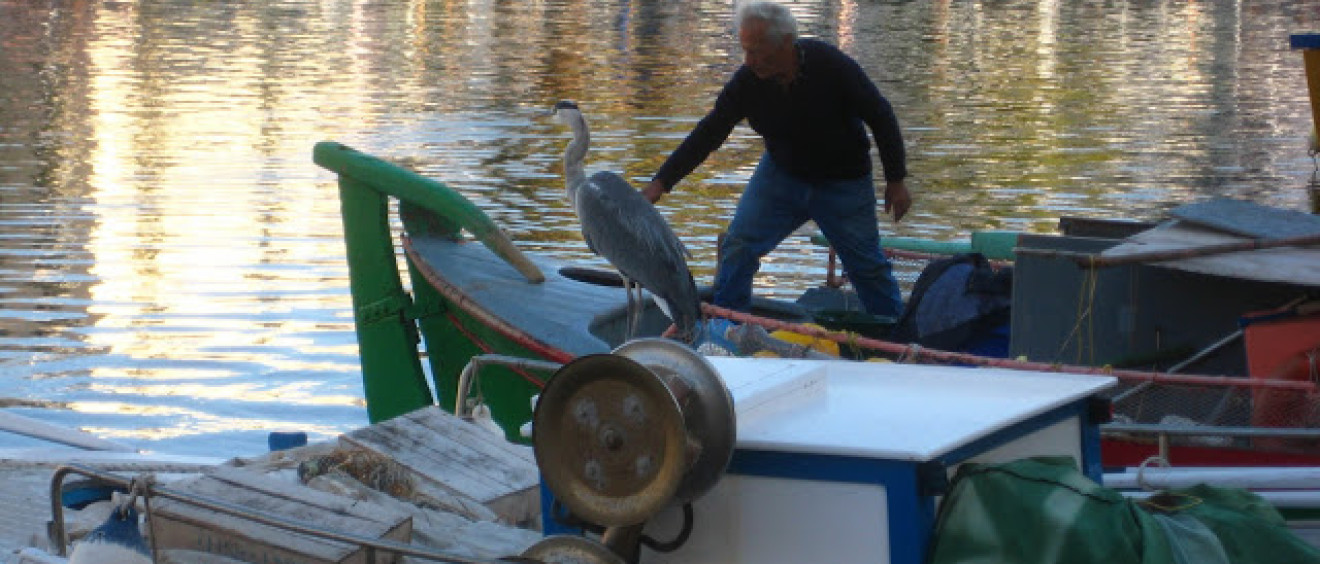 The Heron and the Fisherman
Every dawn the heron eagerly awaits the arrival of caïques – Greek fishing boats
Circling time and time again, he watches as they tie up at the water's edge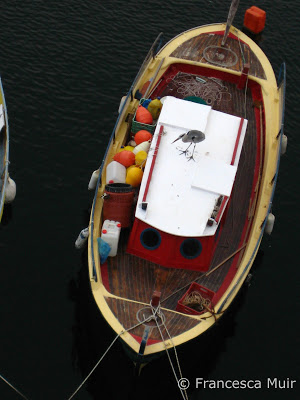 As the men leave their boats he lands on one, and then another and then begins to gingerly step over another half a dozen as he heads towards a lone fisherman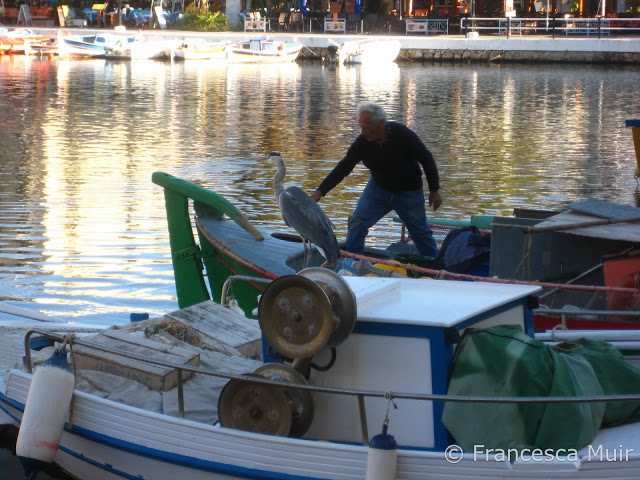 Within seconds sits on the rudder and waits and watches 
as the fisherman goes about cleaning the deck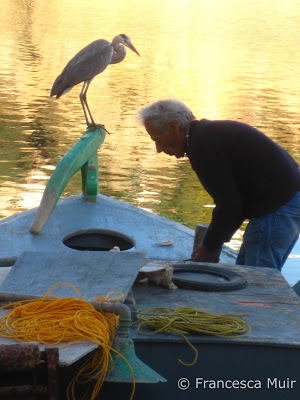 Eventually, he is rewarded –  white bait for "proi-no" (breakfast) – fresh from the Aegean Sea.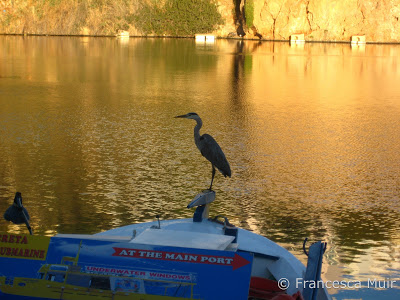 Once satisfied the heron

flies off – gracefully circling the lake three times 
before disappearing into the golden light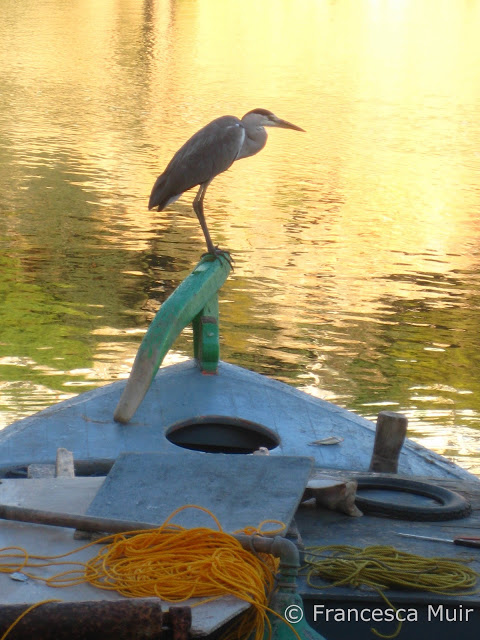 The f

isherman tells me this dawn ritual has been going on for years ….
…. always at the same time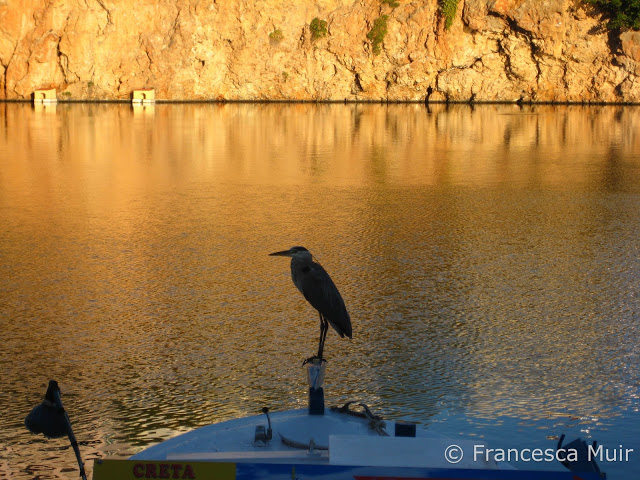 The fisherman then disappears into a nearby
cafeneoin
which smells of fresh Greek coffee and Assos cigarettes ….
…. no doubt another ritual which has been going on for many years.
The simple pleasures of the heron and the fisherman are so enriching!