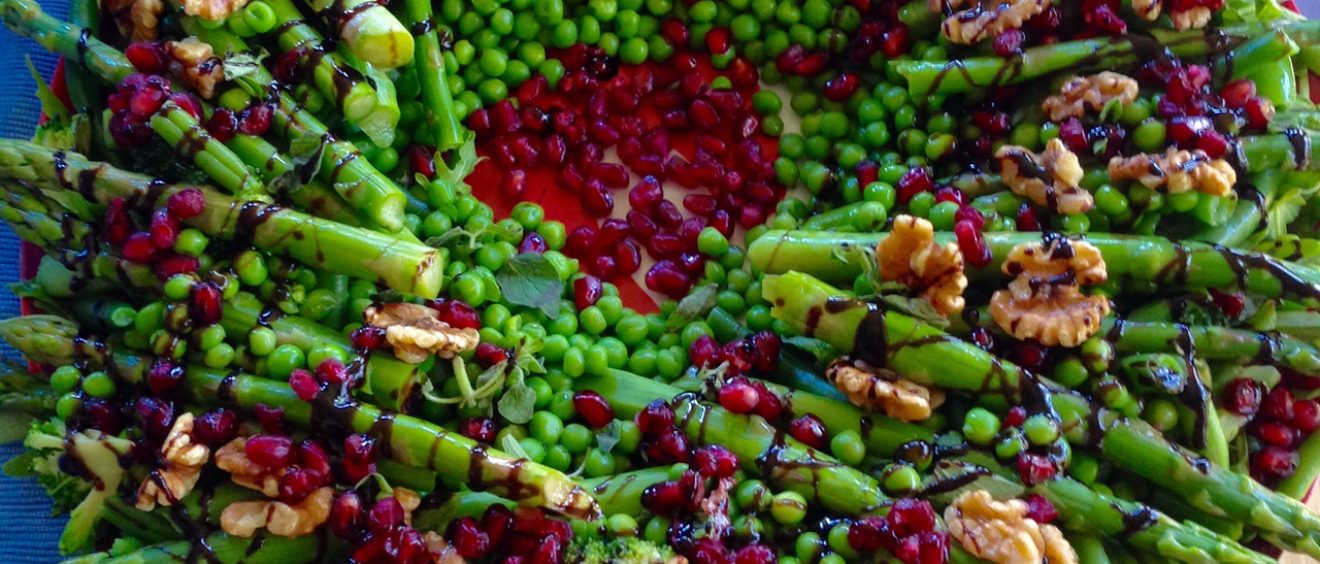 Festive greens
I've had so many requests for the "recipe" for my festive wreath of greens that I thought I'd tell you all just how easy it is.
But first I'll let you into a secret – there's no recipe!
It's made up of whatever vegetables you like arranged on a platter – it's that simple.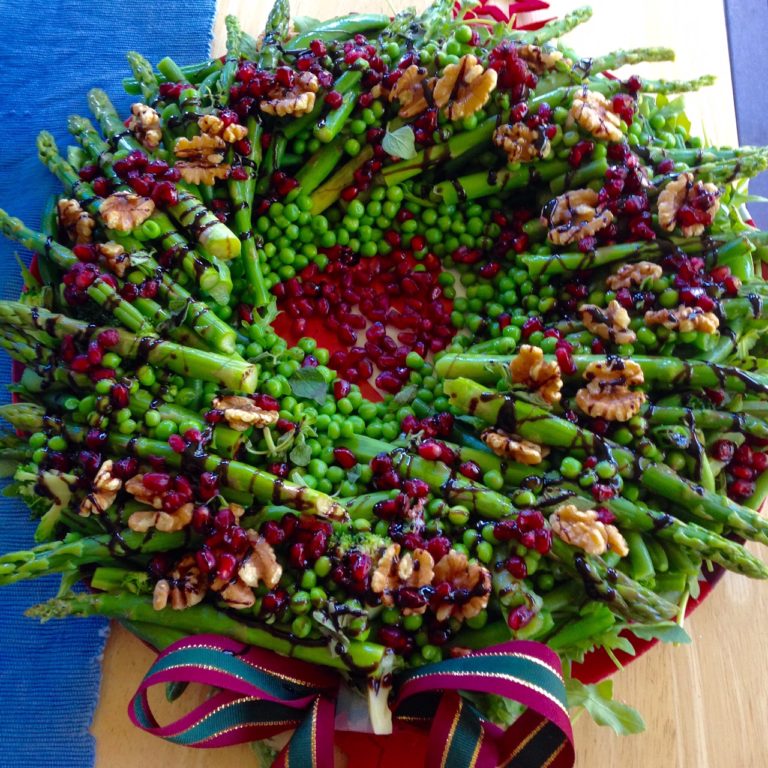 It came about last year when I was desperate for something to put the Christmas greens in/on and all I had left was a very ordinary round melamine platter with Rudolph's face on it – don't ask – it was a gift!
I decided there and then to make use of the gift and creatively form my vegetables into a wreath.
I used a selection of fresh greens in season.
Asparagus, mange-tout such as snow peas and sugar snaps, peas, edamame beans, green beans and butter beans.
(Here I must admit I used frozen peas, edamame beans and butter beans because quite frankly, life is too short to shell peas at Christmas time!)
I blanched them all in boiling, salted water for about a minute and then plunged them into ice-cold water to retain their colour.
I drained them and allowed them to cool completely before arranging them into a wreath.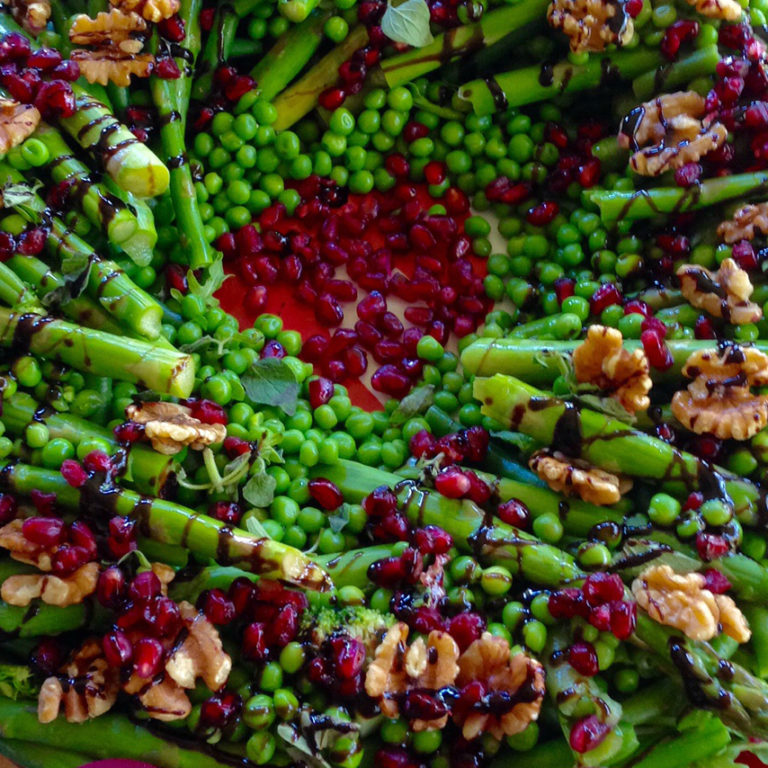 I added extra pomegranate seeds and peas in the centre to highlight the shape.
I garnished with pomegranate seeds, baby basil leaves and fresh walnuts and liberally sprinkled over some Greek olive oil and red wine vinegar.
Just before serving, I swirled over lashings of caramelized balsamic vinegar and attached a very large festive bow.
And voilà… a platter of food too good to eat!
Wishing you a very happy festive season and may all your dreams come true in 2017!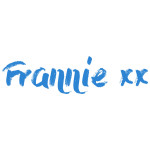 Save
Save