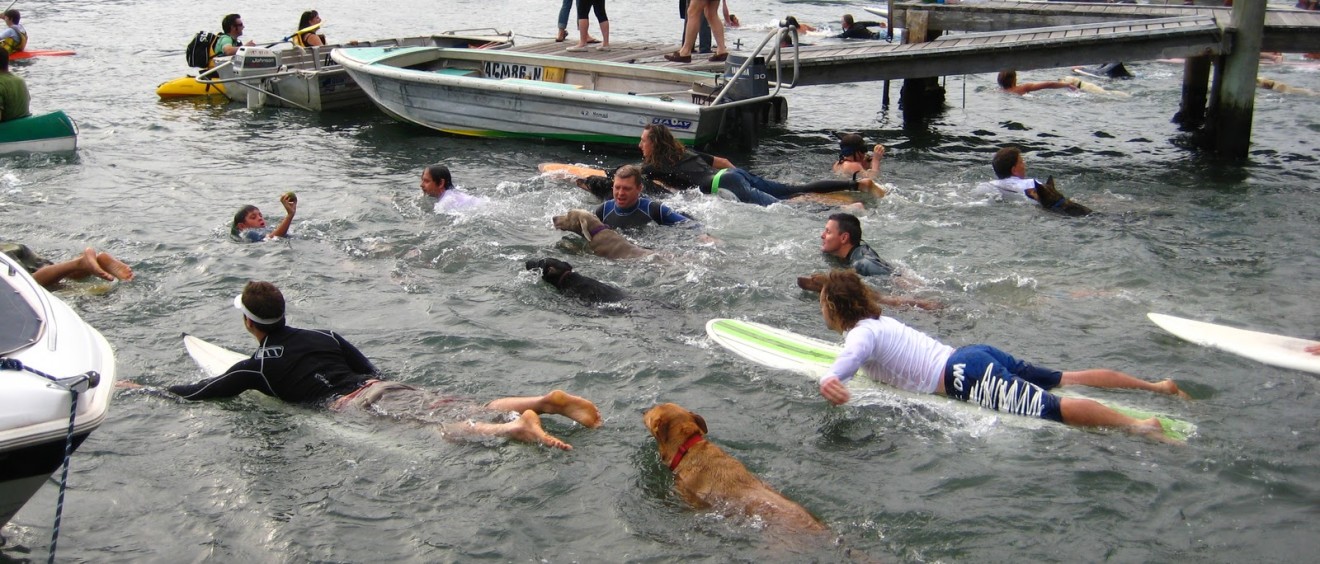 The Christmas Eve Scotland Island Dog Race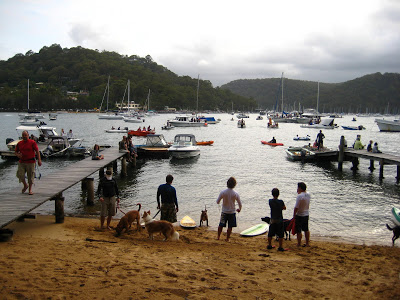 Every Christmas Eve there is a dog race like no other in the world. 
The Scotland Island Dog Race is located in the tranquil waters of Pittwater, where dogs from all over the bay swim from Scotland Island to Church Point.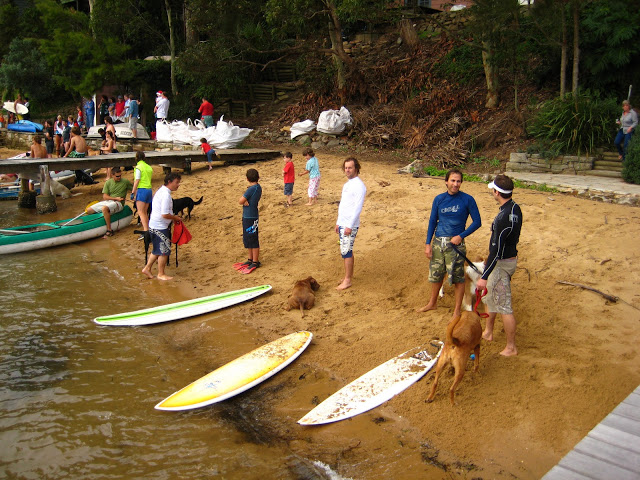 It started out many years ago as a bet between two locals who were arguing about whose dog could swim the fastest.
Today it is an institution of epic proportions in terms of the number of contestants and spectators.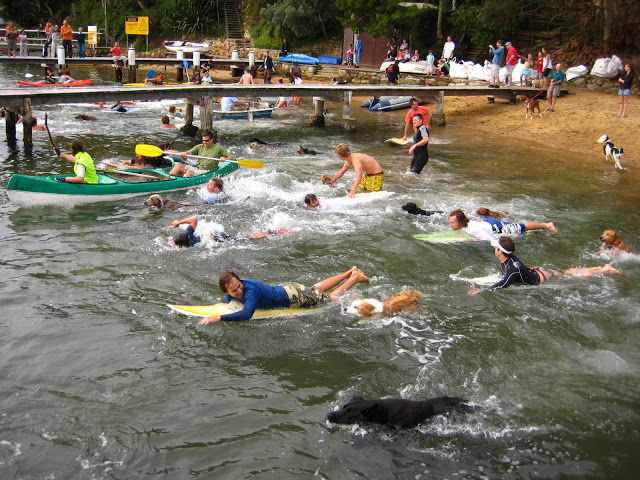 Entry fee is a long neck bottle of beer (for the owner) and a can of dog food.  These 'fees' are divided amongst all the winners  – there are divisions in this race you know!
I have never quite understood the rules – but never mind I am not sure the participants have either because you see it's that sort of race,  where anything goes! 
But the big-hearted jocularity with which dogs (and owners) of all breeds, shapes, colours and sizes participate is a joy to behold.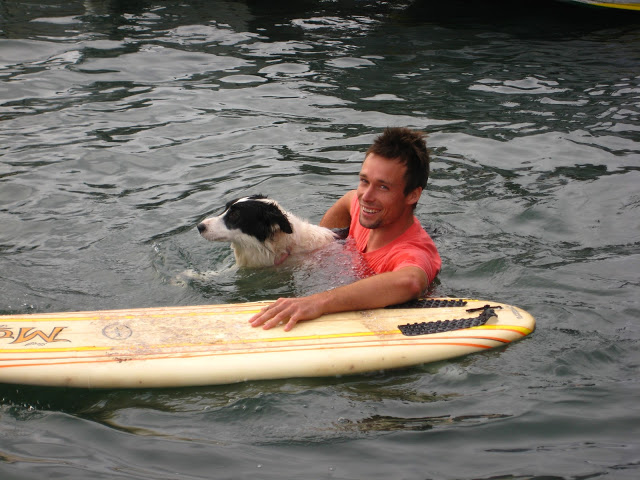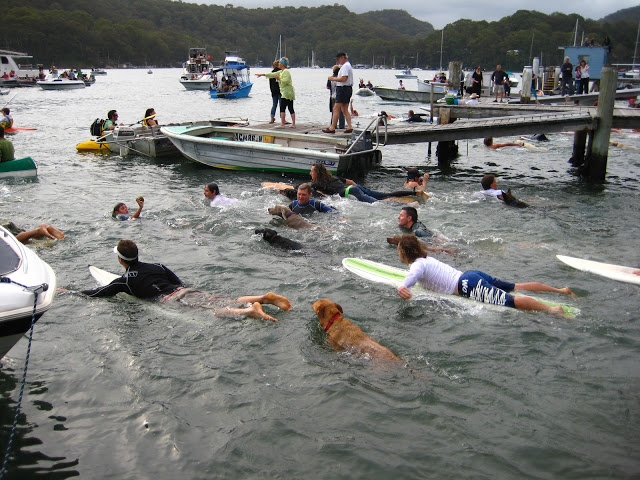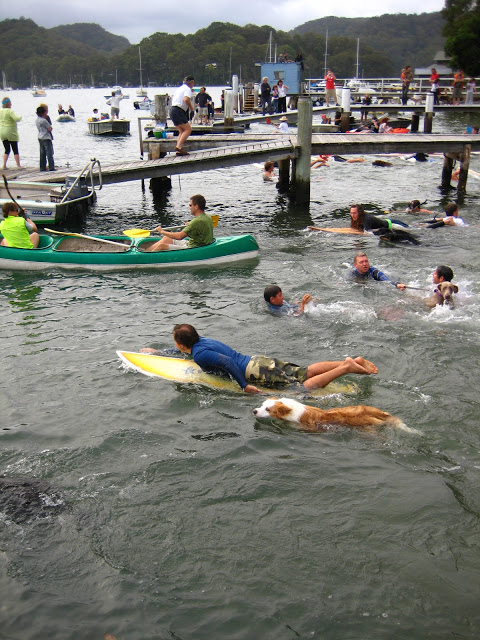 Some, like Milo prefer to watch from a distance!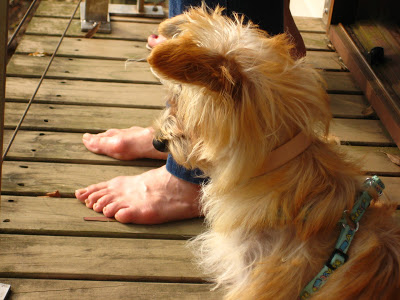 This auspicious occasion on the Scotland Island calendar has even inspired local cartoonist Gwyn Perkins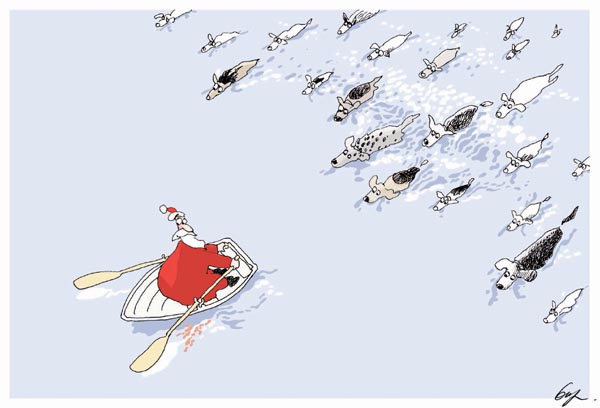 © 2011 Francesca Muir