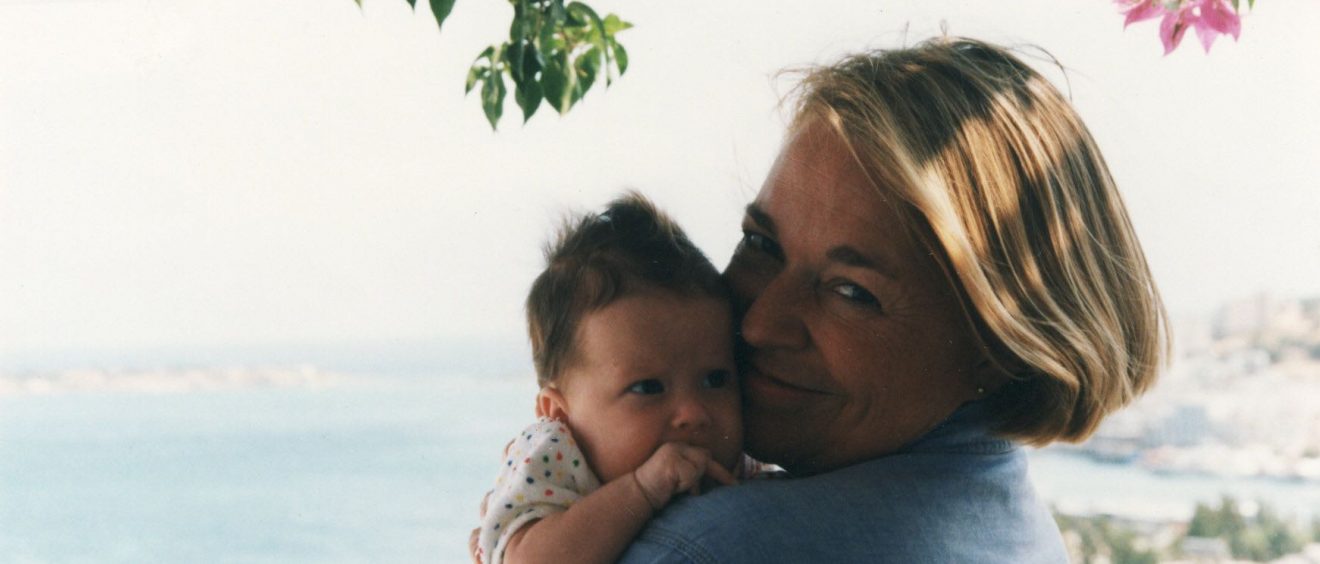 My love affair with Crete
Thirty years ago, I took a trip to a Greek island which would change me forever.
I went to Crete for just a couple of months, for a chance to breathe my own air and take a well-earned rest from the hustle of city life thousands of miles away. Little did I know then, the impact this island would have on me, my life and my future.
You see I fell in love and had a glorious affair – one which continues today.
I fell in love with Crete.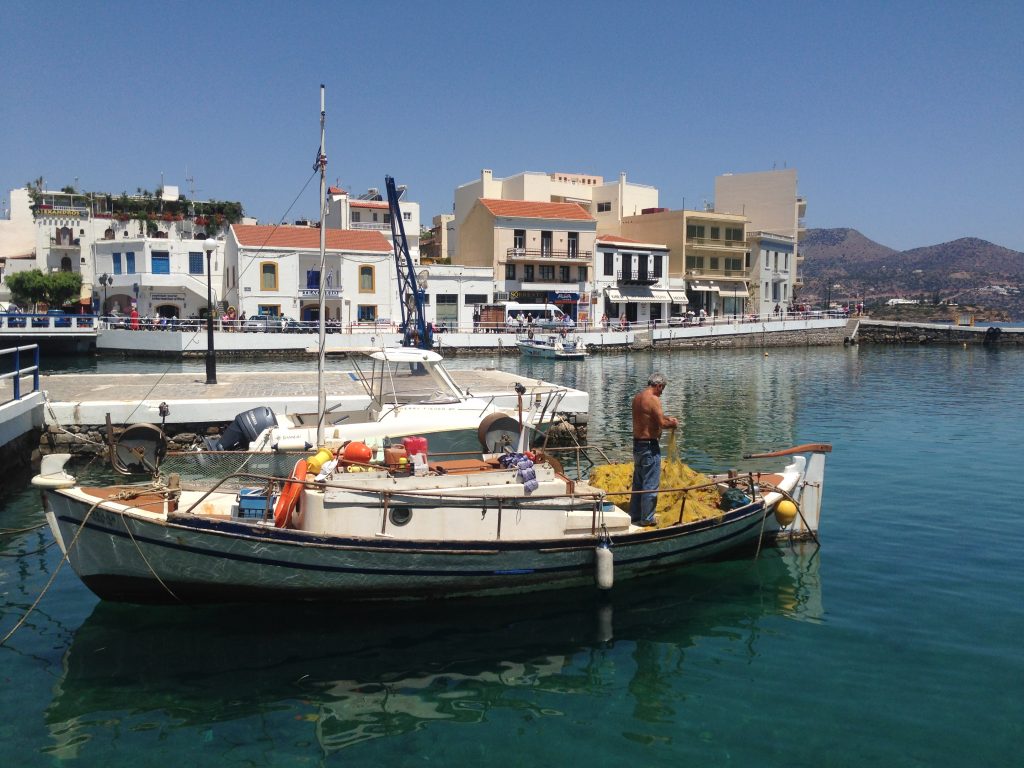 No stranger to Greece, I had previously travelled to other islands which I had explored and adored, but nowhere captured my heart like Crete. As soon as I set foot on her ancient soil I knew I had come home. I felt at peace. I took off my suit of armour and embraced all she offered, and despite her 'newness' and not speaking a word of Greek, it was all so familiar.
I first knew something magical was about to happen when I arrived by boat from Santorini. The early morning gleamed golden orange as a pomegranate sun crept over the horizon… the Sea of Crete was like glass and the air was peppered with the scent of warm sage, oregano and thyme (which I discovered grows wild on the hillsides). I was already in a state of sensory overload for I could smell the island when she was a mere dot on the landscape.
It was about five thirty in the morning and the sleepy fishing village of Agios Nikolaos was quaint, quiet and peaceful. Well-fed cats stretched idly on the cobbled streets as they performed their morning ablutions, oblivious of the odd Vesper or car which carefully manoeuvred their way around them, often by mounting the footpath.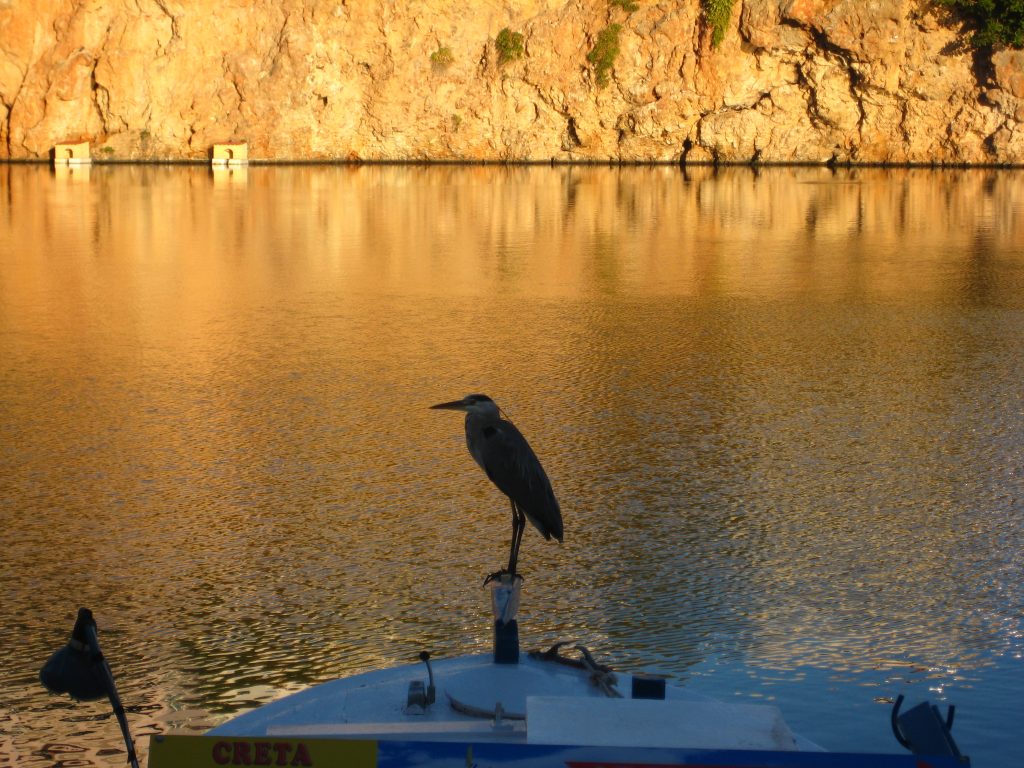 Brightly coloured caïques (kai-e-keys, Greek fishing boats) clung to the foreshore as a cheerful fisherman tended his yellow net and fresh bounty…the fish in the bay were plentiful and it had been a good morning. A lone heron sat on the prow eating tidbits and the smell of the fisherman's Assos cigarette was strangely alluring.
Heading up the hill in search of coffee and a cheese pie, a church bell pealed out over terracotta roofs sending a plume of doves into the air. A couple of elderly women in black walked arm-in-arm past me. They had to be sisters. Their blue eyes dancing as they nodded and murmured "Kali mera" (good morning). I was struck by how friendly and happy they were despite the hour.
I arrived at the square which was, in fact, a roundabout and spied a jovial chap who looked like an extra from Zorba The Greek opening his cafe.
"Kali mera, welcome. You want coffee, fresh orange juice, cheese pie?" he shouted in excellent English.
Grinning, I sat at a table – he'd read my mind. A large glass of the sweetest orange juice I'd ever tasted arrived with a flourish, followed by a cup of piping hot Greek coffee and delicious tiropita (cheese pie) made with local Cretan cheese. Bliss.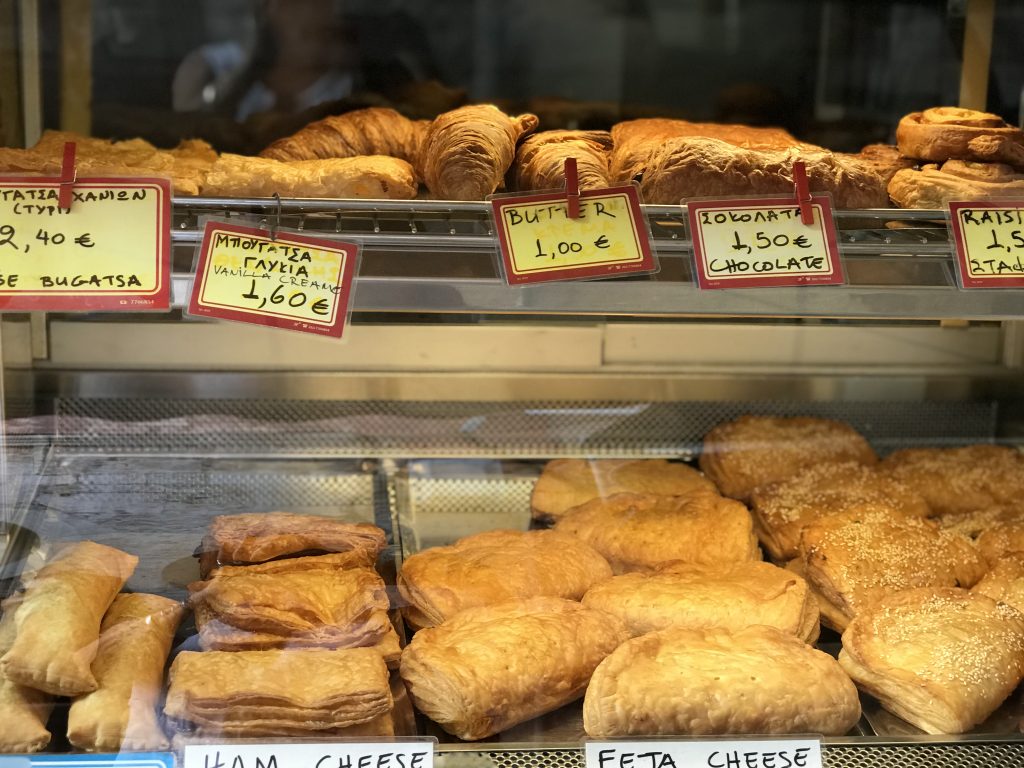 His name was Yiannis and he was a never-ending source of information, anecdotes, contacts and help. He directed me to a house on the hill where I could find board and lodgings (the owner was a relative), and to the best swimming spot some ten minutes away.
Desperate for an early morning swim I headed for the bay where the mountains beyond reflected an extraordinary shade of mauve in the pellucid, peacock-coloured waters. Determined not to create ripples on the millpond I ventured into the warm and swam for ages towards the mountains across the way. Buoyant in her saltiness, I could clearly see the bottom as I watched an octopus silently glide around the rocks and what looked like pottery sherds from antiquity.
Flipping over, I floated and watched a heron circle overhead a couple of times before heading into the blue as I pondered on the last couple of hours, since arriving by boat at dawn. I realised that I had experienced something deeply visceral. A feeling of complete happiness, of peace, of joy, and that despite not consciously looking for it – I had found my spiritual home.
Much has changed over the years. It's no longer a sleepy fishing village. It's grown into a thriving town with ATMs, more tourists, more cars and bikes, more shops, more life and where even the shepherds have mobile phones.
And in 1996 my daughter was born there.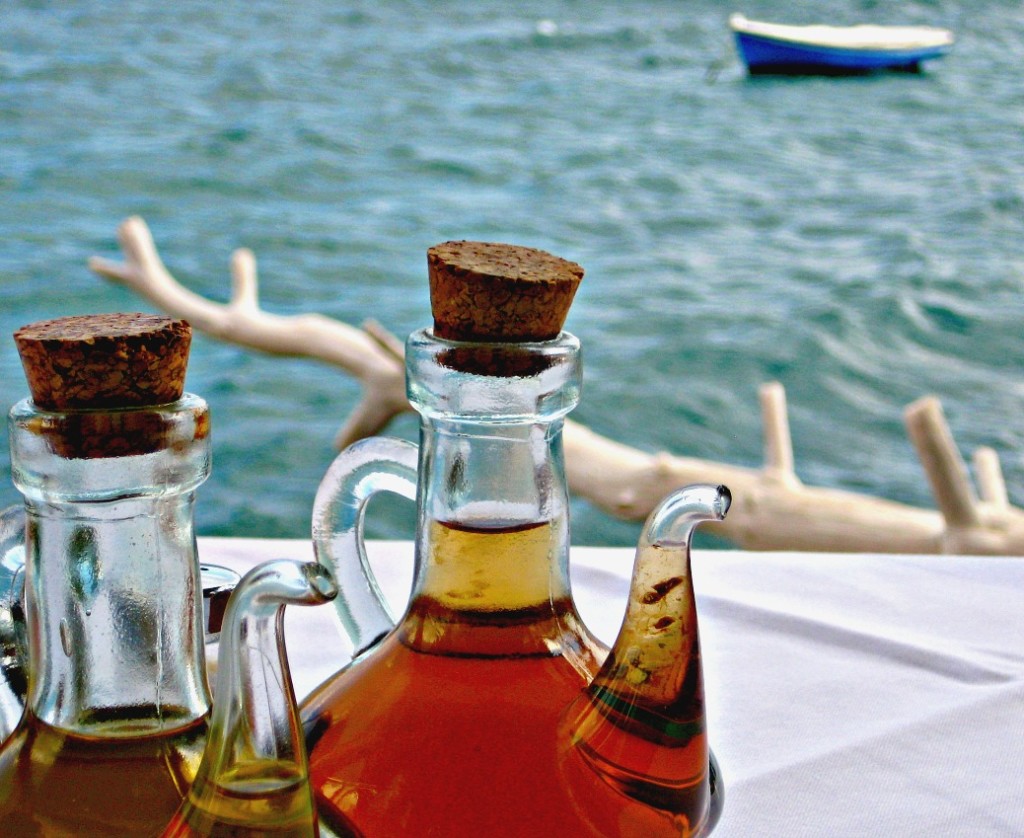 Today in summer, the air is still peppered with fresh, warm sage, thyme and oregano which still grows wild on the hillsides.
The caïques still head out every morning and bring in their catch of the day.
A lone heron is still fed breakfast daily.
The coffee and the pies seem even better than before, and I still swim in the same spot and flip over and float for hours.
And the water is still crystal clear and the colour of a peacock.
I still love these simple things and they are what make life so perfect.
Today I share these Cretan joys, by taking small two-week culinary and cultural tours across the island.
So if you're feeling jaded, in need of an escape to recharge, rest, enjoy good food, friends, and new experiences, why don't you join me?
Crete changes people, and I have yet to meet anyone who is not captivated by all she has to offer, and who doesn't vow to return.
I have a couple of spots left for my tour in September 2019.